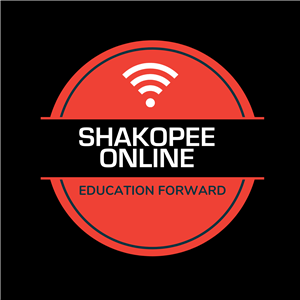 Shakopee Online's Middle School (6th - 8th Grades) programming includes integrated educational units designed to incorporate all required Minnesota State Standards in Language Arts, Social Studies and Science. Math will be taught as a stand alone subject focused on grade level content and standards. Students can expect to spend up to four hours a day engaging in their online learning experience, with considerations made for age and individual learning styles. Teachers/advisors will continuously monitor at-home learning to adjust and prioritize time as needed.

Specific program highlights include:

Regular LIVE instruction and interaction with a licensed Shakopee teacher

Virtual social opportunities

Assigned collaborative group times

Self-selected passion projects

A focus on the skills of analysis, synthesis, and critical thinking

6th grade students will participate in integrated units of study to spark creativity that will include Music, STEM (Science, Technology, Engineering, & Math) and Art

7th and 8th grade students will be assigned a variety of electives by quarter (sample below)

Click here for the school supply list.