2023/24 School Supply Lists
Click on one of the links below to view 2023/24 school supply lists.

Shakopee High School does not require formal school supplies for grades 10-12; the 9th grade school supply list is listed below. On the first day, students in grades 10-12 are encouraged to come with a notebook and pencil/pen. Once they meet with their teacher, additional supplies, if applicable, will be shared. The Saber Nation Station at Shakopee High School does have donated school supplies for students in need in addition to other helpful personal items.

Tokata Learning Center supplies are provided by the school.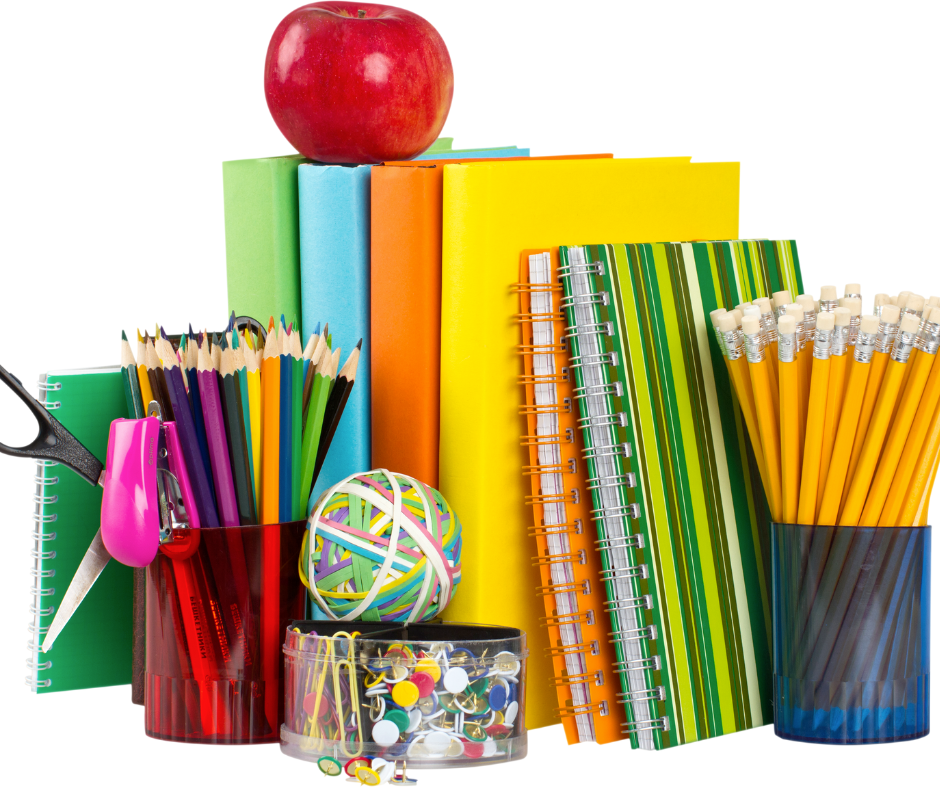 Stepping Stones Preschool
All supplies listed below will be communal except for the 2-pocket folder and backpack; only the 2-pocket folder should be labeled with the child's name. If you have financial hardship, please connect with your child's teacher or call the front office.

Markers - washable
Crayons - 24 count
2 glue sticks
2-Pocket folder, plastic preferred that is labeled with the child's name
Backpack large enough to fit the folder
Box of Kleenex