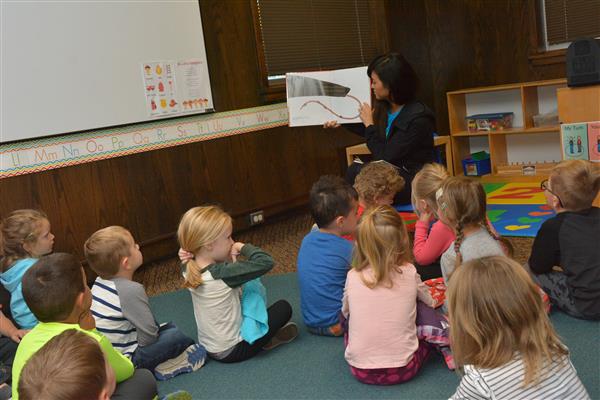 NEW THIS YEAR!

All three and four year old registered Extended Care preschool students can attend non-school day care. Children MUST be independently potty-trained to attend the YMCA and currently enrolled in any of the extended care YMCA sessions.

Non-school day child care is available on several non-school days. Registration to participate in Extended Care on non-school days is required 2 weeks in advance. Non-school day care costs $45 per day. Families that register on or before Friday, August 16th will receive a $5.00 discount for each day they register. A minimum of 5 registrations is required to have child care on the non-school days listed. A Maximum of 20 spots available.

REGISTRATION
Registration forms can be mailed or dropped off at the Shakopee District Offices. They are open Monday-Friday from 8-4pm and are located at 1200 Shakopee Town Square.

SCHEDULE
Below is a tentative schedule for non-school days:

7:00-8:15 - Welcome and free choice
8:15 - Bathroom and handwashing
8:30 - Breakfast
9:00 - Structured learning activities along with gross motor time
11:15 - Bathroom and handwashing
11:30 - Lunch
12:30 - Rest
2:00 - Snack
2:30 - Bathroom and handwashing
2:45-5:30 - Free choice with gross motor time

MEALS
There are minor changes to meals on non-school days. Breakfast, lunch, and a snack will be provided, but we will be serving a cold breakfast (i.e. cereal) and sack lunch. The meals will still meet all health and allergen guidelines.You are welcome to send your child with a lunch or breakfast that do not need refrigeration, but please refrain from sending fast food.

REST
You are welcome to send a blanket with your child for rest time in the afternoon. All children will rest, but they are not required to sleep.

LATE PICKUP
Extended Care end time is firm. Your child must be picked up by 5:30pm. Any violation will result in a Late Pickup charge of a $1.00 per minute. A late pickup slip will be signed by both a parent and a YMCA staff member to ensure appropriate billing. Late pickup fees cannot be paid on-site and must be paid at the District Offices.

If you have any questions please call Angie at 952.496.5013 or Elaine at 952.496.5861.