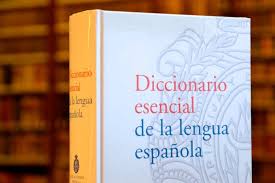 Bienvenido a la clase de español para hispanohablantes!
En la clase de español para los hispanohablantes niveles 1 y 2, vamos a explorar la literatura de países hispanohablantes, practicar la redacción y la gramática, y estudiar las culturas hispanohablantes y las relaciones entre estas culturas y la de Minnesota.

In Spanish for Spanish Speakers 1 and 2, we will explore the literature of Spanish-speaking countries, practice writing and grammar, and study Spanish-speaking cultures and their relationships with Minnesota culture.

Use this website as a means to contact me. Please keep in mind that the most accurate, up-to-date information on assignments is on the whiteboard and on Canvas at https://shakopee.instructure.com, and students are responsible for keeping on top of assignments and expectations.

Utilice este pagina para contactarme, pero por favor recuerda que la información más exacta está en la sala de clase, y en Canvas, en https://shakopee.instructure.com, y que los estudiantes son responsables para saber las tareas y las expectativas.

Por favor, si tiene alguna pregunta, escríbeme en el correo electrónico arriba. Tengo ganas de trabajar con estudiantes y familias para tener un año divertido y exitoso!

If you have any questions, please feel free to email me at the email address above. I look forward to working with students and families to make this a fun and successful year!