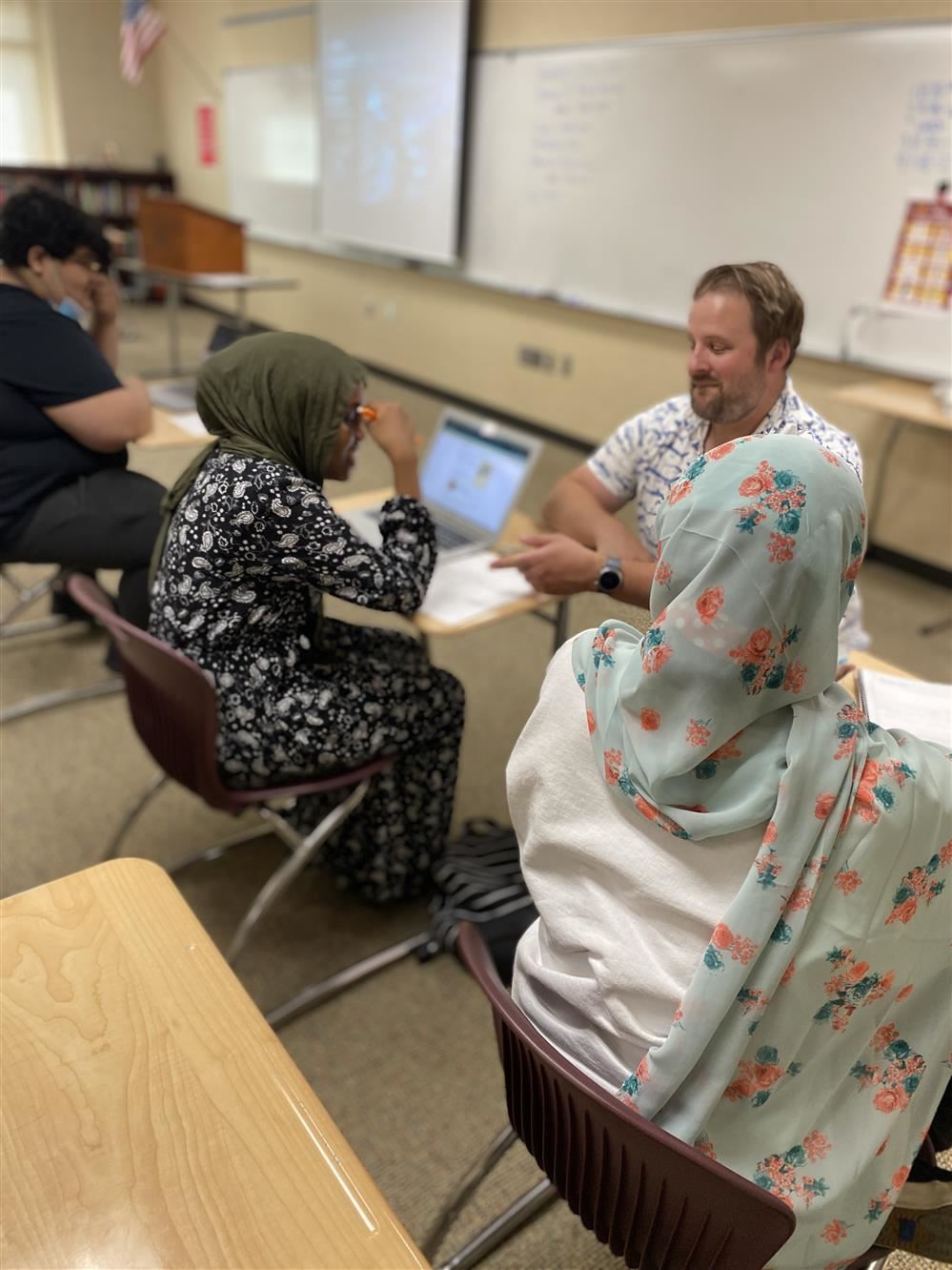 Shakopee High School (SHS) students use APEX during the Summer School Credit Recovery Program. There are a number of key factors that help students succeed with APEX, one of which is having adult support. For more than a decade, APEX Learning has been the leading provider and publisher of web-based digital curriculum. Its suite of courses serves all students, from those not prepared for grade level academic challenges to those capable of Advanced Placement* coursework.

APEX Learning courses are created by a team of educational experts and aligned to state and national standards.

Technology is used in purposeful ways to enhance the learning process.

Multimedia instruction motivates and engages students.

Individualized learning lets students move at their own pace to master the material.

Multiple course pathways allow educators to differentiate instruction and spend more time working with students one-on-one to address critical challenges.

Assessment opportunities are integrated throughout each course.

For more information about APEX Learning, visit: http://www.apexlearning.com. Please direct other questions or communications to Nicole Murray at nmurray@shakopee.k12.mn.us
How is APEX Learning Used in Shakopee Public Schools?
APEX courses are primarily used for credit recovery in the Shakopee School District. Students participating in the SHS Credit Recovery Program are supported by licensed teachers who help guide students through their APEX courses by providing direct instruction, feedback on labs and activities, and by unlocking quizzes and tests.

Credit Recovery/Summer School courses are graded as Pass/Fail. To earn a passing grade students must complete all of the required coursework activities at a 70% standard or better.

Whenever possible and appropriate, students are assigned PRESCRIPTIVE courses, which are courses that allow students to test out of content that the student has previously learned. Please note, however, that not all courses in APEX have a prescriptive option.

Students are highly encouraged to work on APEX outside of APEX lab time. Students may complete lessons, study guides, practice assignments, written work, practices and quizzes at home.

Note: All tests ( pre-tests, unit tests and other test) must be proctored by the student's teacher.
Note: if a quiz becomes locked the student will need to submit a completed study guide to his/her teacher to be unlocked. Quizzes become locked after 2 attempts below 70%.
Students may use notes, study guides practice problems, etc. on the quizzes and tests, except for Pre-Tests.

Students are expected to maintain academic integrity. Students can use APEX tools and personal notes on assignments and quizzes. Students are not permitted to use the internet to seek and find answers to quizzes, tests and other assessments and activities.
Staying up to Date on Progress
Parents will automatically receive a weekly email every Sunday that provides an overview of how their student is doing in their APEX Learning courses. This information can be used to keep an eye on student performance and as a conversation starter if they appear to be struggling.

The weekly progress email will be sent to the email address of the student's primary contact in Infinite Campus (student management system). If you would like to verify your email address or opt out of receiving a weekly APEX progress email please email Jon Stock at jstock@shakopee.k12.mn.us

Here are a few pointers for understanding the Weekly Progress email.

Stoplight: Is my student falling behind in their work? This color represents the On Schedule Percent, the number of graded activities a student has completed due through today divided by the total number of activities due through today.

Green

:

80% or more

Yellow

:

60% to 79%

Red:

59% or less

Quality of Work: Is my student on track to pass the course? This is the points the student has earned on completed activities divided by the points possible for completed activities.

Grade to Date: What is my student's grade right now? This is the points the student has earned on activities due divided by the points possible on activities due.

Midterm and Final: Grades that have been entered by the teacher.

Last Access: The date your student has last accessed their course.

Detail Report: Select the Detail Report link next to the student's name for detailed information about how your student is spending their time in their course.