Welcome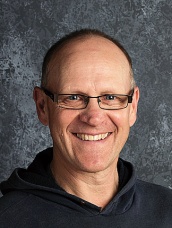 Phone: 952/496-5982
Email:
Degrees and Certifications:
BA Science MA Science
Dave Driver

The teenage kid is probably the most fascinating individual on earth. Part child, part adult, they will melt your heart one moment, and the next moment will make you want to shake your head and wonder whether they are ever going to figure it out. They are independent, yet covet your help when needed. They are immensely talented, and, given the proper space, will astound you with their creativity. They have an innate quality of wonderment.

It is my great privilege to be among such fascinating individuals, to guide and nurture their gifts and passions. To teach them science and usher them into adulthood with the tools of character, respect, responsibility, the desire and ability to figure things out (no matter what the 'thing' is), and a love for life and for others.