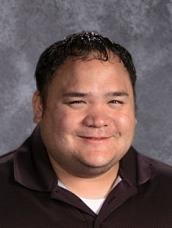 Phone: 952-496-5952
Email:
Degrees and Certifications:
Minnesota State University-Mankato-Bachelor's St. Mary's University-Master's
Mr.

Cory Jewison

I am excited for a great school year to watch the children grow socially and academically along with becoming independent.

While attending Mankato I worked at a non-profit organization called LEEP (Leisure Education for Exception People) that provided recreational programs to people with disabilities. It was a great job to provide those people the same opportunity as everyone else. It was an honor showing up at work everyday seeing them smile and enjoy who they are.

Currently, I live in Shakopee where I get to see the two most beautiful nieces every day. Those two have been such an inspiration to me on life. They inspire me to enjoy life everyday. We have a special bond. I think it is safe to say they love to play jokes on me. Not many uncles can say that they get the privilege to watch their nieces grow up.

I also love to help children succeed in their lives. I try to be involved as much as possible in the community. Currently, I coach youth sports at the YMCA and coach 15 yr. old baseball and 7th grade girl's basketball.