Welcome to Shakopee Public Schools
Return to Headlines
Jackson to Lead the Sabers Wrestling Program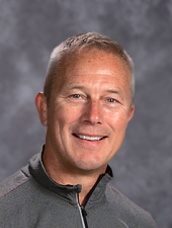 A new, but recognizable face in the world of wrestling will now lead the Shakopee Sabers program next year. The Shakopee Activities Office is thrilled to announce that Jim Jackson will be the new head wrestling coach.
Jackson is a well-known name in Minnesota wrestling. He previously lead Apple Valley High School's program as head coach. In 17 years in the position he won 2 National Championships, 14 Team State Championships, 60 Individual State Champs and had an overall record of 618-27-3 (95%). "His record, experience and background speak for itself," said John Janke, Shakopee's Activities Director. "You would be hard pressed to find a more qualified candidate, and I look forward to the positive impact Mr. Jackson will make on an already strong program," said Wayde Johnson, a wrestling parent on the interview committee. "Other programs had better prepare themselves to meet a Shakopee squad that will be ready to compete." Jackson's success has been recognized across the country. He has served as the featured speaker at coaches' clinics in 10 states. "His experience and notoriety will be advantageous moving forward to help provide new opportunities for our program and student athletes," added Janke. With an already successful program in place and many returning student athletes next season, the future appears bright for the Sabers.
"We are excited for the future of the Shakopee Wrestling program with the addition of Jim Jackson as our new Head Coach," said Lee Triplett, president of the Shakopee Mat Club. "The youth club looks forward to continuing our strong partnership with the high school wrestling team." After Mark Neu stepped away from the program, a thorough search for a new head coach began immediately. Jackson had been looking for an opportunity to get back into a head coaching position and the Shakopee job turned out to be the right fit for him. "I am thankful for the opportunity provided to me and look forward to get back in the wrestling room with the athletes in Shakopee," said Jackson. Shakopee High School looks forward to Coach Jackson building on what is here and working to help the Sabers gain additional success.