Return to Headlines
Students Raise Thousands for American Heart Association
Starting in February, junior high students at East and West Junior High Schools began collecting donations for the American Heart Association.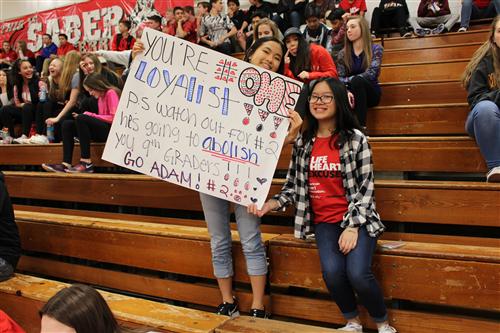 It's a project that was led by the student council and the National Junior Honor Society.

Last month, all that work culminated with a faculty vs. boys' basketball game. The 9th grade team took on the faculty after school.
Students wore their red American Heart Association and donations were still coming in during the game.

Student council and NJHS officers recently presented the final proceeds in the amount of $2,870 to the American Heart Association.
Thank you to all our students for their dedication to the cause!