Return to Headlines
District's AVID program provides students with college and life skills
Back in the fall of 2013, Layla Vorasarn and Riveria Him were just beginning their secondary school career.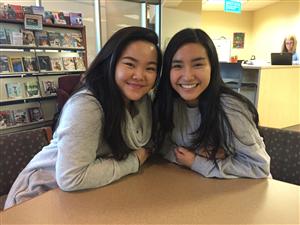 The 8th graders were asked to be the "guinea pigs" in a new program at Shakopee Schools called AVID, which stands for Advancement Via Individual Determination.


Three years later, Layla and Riveria are well-spoken advocates of the program.


"AVID prepares us for college and basic life skills," said Vorasarn.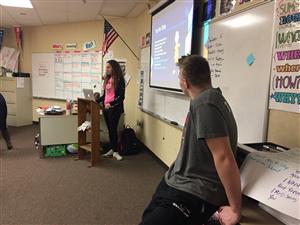 The college readiness system prepares students starting in 8th grade for college eligibility and success. AVID is for all students, but targets those in the academic middle who are usually underserved and underrepresented in our nation's colleges and universities. They are also typically first-generation college students.


In this elective course, students learn to apply skills they learn in the program and challenge themselves with academic rigor. AVID students usually remain in the program until they graduate from high school.
They are required to take at least one rigorous course such as an Honors or AP course. They also learn valuable skills including writing, note-taking, reading, inquiry, collaboration, organization and critical thinking, all of which will help them succeed in their classes.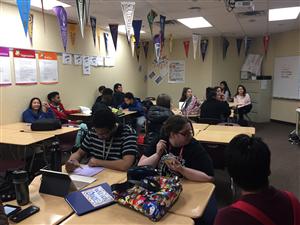 AVID-trained tutors facilitate small group student-led tutorial sessions twice a week during the AVID elective class. They also participate in college and career exploration through visits and guest speakers.


"Before I joined AVID I never cared about college," said Him. "I thought I would just go to Normandale and then see where that led me. However, AVID has changed my outlook. Thanks to college visits, I realized I wanted to go to Augsburg and then I figured out my career path. AVID teaches you a lot and makes you realize a lot of things you never thought about."


"Students become more confident in their abilities, more willing to speak in public, better at asking questions, and advocating for themselves," said AVID District Director Cris Oxtra. "More importantly, they set goals for themselves, they have a plan to meet these goals, and they look toward a bright future."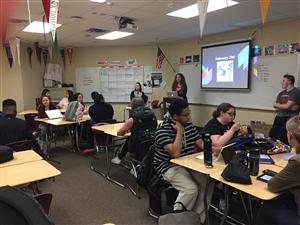 In 2018, the first AVID class of seniors, including Him and Vorasarn will graduate. "Our entire AVID family will celebrate," said Oxtra. "I can't wait to see what they and all of our AVID students achieve in the future. They will surely be forces to be reckoned with!"


Him and Vorasarn are happy they gave AVID a shot from the very beginning. They can't imagine what school would have been like without it. "I would encourage other students to join," said Him. "It's like a family. We learn a lot from each other. We all have a place in the program."