Return to Headlines
Sweeney Elementary Celebrates 50 Years
Sweeney Elementary is celebrating 50 years!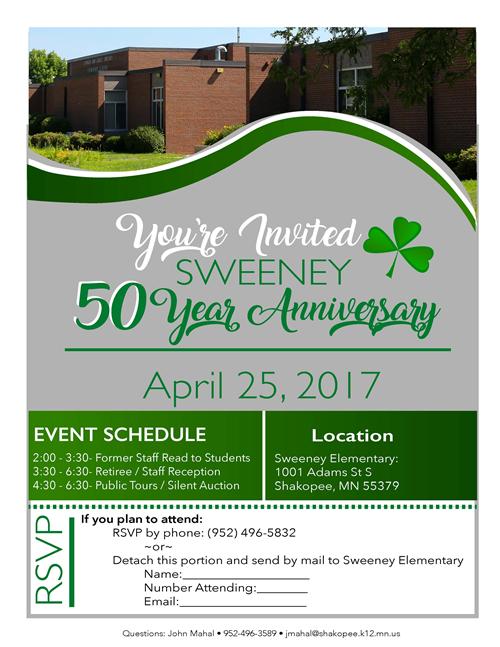 The school is planning a full day of events to mark the milestone.
Former staff will read to students starting at 2 p.m. on April 25.
Later in the day, from 3:30 to 6:30, the school will host a reception to recognize retirees and staff.
Then, from 4:30 to 6:30, Sweeney will offer public tours to the community and host a silent auction.
The public is invited to attend.
If you plan to participate in any of the events, you're asked to RSVP by phone at 952-496-5832. Sweeney Elementary is located at 1001 Adams Street South, Shakopee.