Return to Headlines
Shakopee Public Schools Announces Two Superintendent Finalists
OCTOBER 3, 2018 - Shakopee Public Schools attracted top superintendent talent to its leadership position and is pleased to announce the following two finalists:
Mike Funk, Superintendent of Albert Lea Area Schools
Mike Redmond, Superintendent of Goodhue Public Schools
Mike Funk received his Bachelor's degree from St. John's University and his Master's in Education from the University of St. Thomas. He earned his Doctorate in Educational Policy and Administration from the University of Minnesota.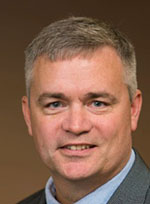 Dr. Funk started his career in the Dover-Eyota School District as a social studies teacher. He then crossed the border to Wisconsin, where he served as a principal at Pepin High School. Prior to joining Albert Lea Area Schools, Dr. Funk was the superintendent of BOLD Schools in Olivia, Minnesota.
Dr. Funk served in the Minnesota National Guard for more than 20 years and holds rank as a Colonel. During his service he was deployed overseas twice; Bosnia in 2003 and Kosovo in 2008.
Mike Redmond is currently the superintendent for Goodhue Public Schools in Goodhue, Minnesota. Dr. Redmond has served the community of Goodhue for the past five years.
Prior to Goodhue Public Schools, Redmond was the Executive Director of Secondary Education for Stillwater Area Public Schools, where he led the Teaching and Learning Department and supervised the secondary principals. Redmond's experience also includes serving as the principal of John Glenn Middle School in Maplewood, MN, assistant principal for North High School in North St. Paul, and a social studies teacher for Mahtomedi High School in Mahtomedi, MN.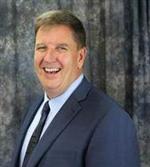 Dr. Redmond holds an Ed.D. in Educational Leadership, Master's in Education, Bachelor's in Political Science, Teaching Licensure, Principal Licensure, and Superintendent Licensure. Redmond is also an active member of the Minnesota Association of School Administrators (MASA). He serves on the leadership team for MASA Region One, and was recently selected as the Chair-elect for the statewide MASA legislative committee.
Following the death of Superintendent Gary Anger in August 2018, the Shakopee School Board named Dave Orlowsky, Data and Testing Administrator, the interim superintendent while they searched for a new candidate. Thirty candidates applied for the position and the Personnel Committee selected two finalists. Of these, 21 had experience as either Superintendent or Assistant Superintendent.
The candidate pool was diverse in professional experience, gender and locality. In fact, there were candidates who currently work in four different states. In order for the district to focus its efforts, a vast majority of time was spent speaking with those who had experience as superintendents. There were dozens of inspiring and affirming conversations indicating Shakopee Public Schools is a highly desirable place to work.
Due to the overwhelming response of qualified applicants, the Personnel Committee (Matt McKeand, Angela Tucker and Shawn Hallett as board members, and Dave Orlowsky and Keith Gray as administrators) narrowed the field to those who not only met the district's specific criteria, but also those who would be the right finalists for Shakopee.
Both Funk and Redmond will interview on Monday, October 8, 2018. The interview process will include a tour of the district and interview panels with teachers, non-certified staff, principals, and the Superintendent's Cabinet. The school board interviews on October 8, 2018 are open to the public and will be held at the Shakopee High School Studio Stage. The first interview starts at 6:30 p.m. A special board meeting is set for October 15, 2018. At that time, the board will discuss both candidates and determine how to proceed.
The school board is asking the school community to submit feedback on both finalists by October 15, 2018.
Scott Swanson (sswanson@shakopee.k12.mn.us)
Tony Pass (tpass@shakopee.k12.mn.us)
Matt McKeand (mmckeand@shakopee.k12.mn.us)
Shawn Hallett (shallett@shakopee.k12.mn.us)
Angela Tucker (atucker@shakopee.k12.mn.us)
Reggie Bowerman (rbowerman@shakopee.k12.mn.us)
Judi Tomczik (jtomczik@shakopee.k12.mn.us)