Return to Headlines
Superintendent Recognizes Finance Department for Purchase Card Oversight
JULY 8, 2019 - At Monday's Shakopee School Board Summer Retreat, Superintendent Mike Redmond commended the district's Finance Department for providing financial oversight of district purchasing in general, including the purchase card program.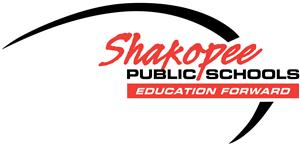 "When it comes to the use of P-cards, Director of Finance Jeff Priess and his team have done an outstanding job of improving our protocols and procedures in this area," said Superintendent Mike Redmond. "This includes sharing updated manuals and working with the staff of our schools to explain expectations with card holders. They have done exactly what I want them to do, and that is to make sure our P-card system is beyond reproach."
"The reality is we want as many people as possible to use the 'expense reimbursement' model for making minor purchases," added Redmond. "The public expenditure comes at the end of the process, and after a series of reviews on the purchase, paperwork, and coding."
"The district's expense reimbursement model is the opposite of using purchase cards," said Director of Finance Jeff Priess. "When using P-cards the public expenditure precedes the required approvals and documentation. Thus, mistakes happen, which are corrected after the expenditure. This process is extremely time consuming for my staff."
Examples of mistakes the Finance Department has worked to resolve include the following:
Coding: When submitting documentation for expenditures, purchase card holders are required to provide a 17-digit code (UFARS) so that each expenditure can be properly documented for the budget. On occasion, a digit can be misplaced or illegible.
Paying sales tax: The school district is exempt from paying sales tax on its purchases. It is the cardholder's responsibility to ensure the merchant does not charge sales tax on the purchase.
Purchase not considered a public expenditure: All expenditures must follow the public purpose doctrine. Shakopee Public School's Finance Department adheres strictly to the public purpose doctrine. Public purpose means the expenditure must meet all of the following: Expense benefits the community as a whole, expense is directly related to the functions of the school district, and the expense does not provide a benefit to a private interest.

Acceptable expenditures would include staff training, approved supplies for a program, books, instructional games/toys, student field trips, and professional dues and subscriptions.
Unacceptable purchases would include: gift certificates, flowers or gifts for celebratory or death, personal meals, and donations to charitable organizations.

Timeliness of receipt submission: Per the purchase card program manual, required documentation must be turned in by the 10th of the subsequent month.
"I have zero tolerance for all procedures and protocols of purchasing not being followed correctly at all times," said Priess. "Even in the event of a small, nuisance type issue, it's still a violation of our purchase card program, and the mistake must be corrected immediately. I take my responsibility for purchasing oversight very seriously."
Shakopee Public Schools' 2017 audit, performed by BerganKDV, found the district's internal control procedures related to purchase cards transactions appeared to be structured adequately. However, the execution of the control procedures was not adequate. The audit recommended that our Finance Department always ensure proper documentation is obtained prior to making payment, employees responsible for approval are empowered to question the expenditures, and there is enough information included in that documentation to be able to ensure the activity is related to district operations.
"The members of our Finance Department have done just that and I'm extremely proud," said Redmond. "They have done an excellent job of processing P-card statements only after verifying each expenditure as appropriate as well as making immediate corrections in those situations where something is amiss, even if it is just a few cents of sales tax."
In early June, as part of a continuous improvement process, the Finance Department decreased the number of purchase card holders from 68 to 30. This was a continuation of a shift from the use of P-cards to greater use of expense reimbursement for minor purchases. The end result will be greater efficiency in the district and the Finance Department. The Finance Department is expected to see a reduction in staff time used to review and process a large number of P-card expenditures each month.
In most cases, there is now one purchase card per building. At Monday's retreat, the school board received an updated list of purchase card holders in the district.
Click here to view the district's updated list of purchase card holders, as of July 2019.