Return to Headlines
Personalized, Empowered Learning - The Power of the CAPS Program
JANUARY 28, 2020 – Written by Judi Tomczik, School Board Member
Senior year in high school can be difficult. Students need to make some of the most important decisions of their lives. Kendra Hahn, a senior at Shakopee High School, was concerned about how she might use her love of creativity in the world of work. That's where the CAPS course, Creative Media, came in. It has shown her many ways to use her passion and creativity to create a career. The Center for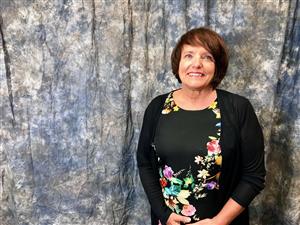 Advanced Professional Studies (CAPS) is a nationally recognized, innovative high school program that gives students the opportunity to explore a career field by being fully immersed in a professional workplace. Students earn dual credit with Shakopee High School and Normandale Community College or Hennepin Technical College.
Three CAPS courses are currently offered to juniors and seniors: Healthcare & Medicine, Business Administration & Management, and Creative Media. A fourth course, Engineering and Manufacturing, will be located at Bayer and available for students in the 2020-21 school year. Each morning, 74 students report to a local business for their CAPS class. They work with teachers and professionals to learn the specific skills of the trade, and, perhaps even more importantly, the professional skills that will serve them well no matter their post-high school plans. "Professional skills are the very foundation of our program," said Rachel Paulson, CAPS instructor and Shakopee High School teacher. "Students practice these skills in the business setting, and they are also reinforced through periodic Professional Skills Conferences."
Projects are another essential element of the CAPS courses. This spring, Scott County will be addressing emergency preparedness. Some of the elements of that campaign (posters, postcards and brochures) are being created by CAPS students. The students working on the project not only expressed their pride in the products they've created, but also in the professional relationships they have fostered with their mentors.
The third semester of CAPS immerses students in a professional environment through an internship experience at a local business or organization. These internships are truly a capstone of the Academies of Shakopee, which are dedicated to helping students find their passion!
To learn more about CAPS visit their website here: https://www.shakopee.k12.mn.us/Domain/1836