Welcome to Shakopee Public Schools
Return to Headlines
Shakopee Selects Next Assistant Principal of West Middle School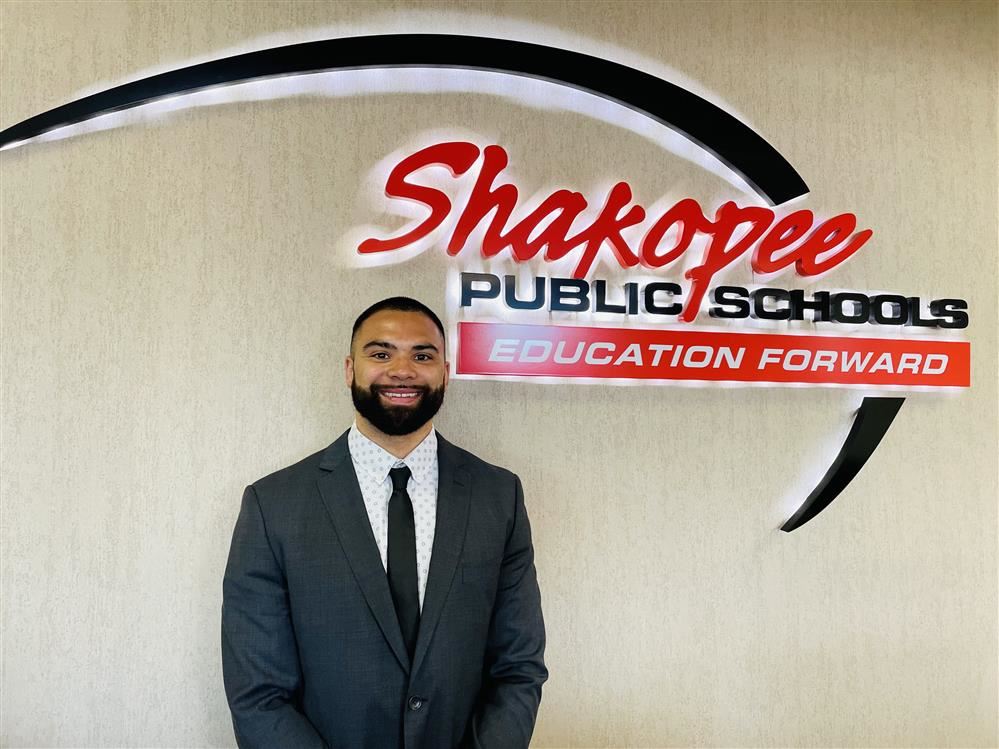 Jordan Halverson to Join the District July 1, 2023
Issued June 14, 2023
Shakopee Public Schools, which has two middle schools within the district, has selected Jordan Halverson as the next Assistant Principal of West Middle School, pending school board approval on June 26, 2023. Paul Nettesheim, who previously served as the Assistant Principal at West Middle School and was with Shakopee Public Schools for 16 years, submitted his resignation effective May 31, 2023 (as approved by the school board on May 15, 2023).
Mr. Halverson has extensive experience in public education and is presently the Administrative Dean at Eden Prairie High School (MN). Prior to his time with Eden Prairie Public Schools, Mr. Halverson was employed by Wayzata High School and The Best Academy in Minneapolis (MN).
Mr. Halverson has a Masters in Educational Leadership, an Educational Specialist (Ed. S.) degree and a Bachelor of Arts degree from Concordia University (St. Paul, MN).
"We had an extremely strong talent pool of applicants for this position. During the interview process, we were immediately drawn to Mr. Halverson's personality, genuine care for students and his accomplishments thus far," shared Gwynne Chase, West Middle School Principal. "I cannot wait to start working with Mr. Halverson and see what amazing things he will do for our school community."
During his career, Mr. Halverson has served as an Academic Specialist for 8th grade students, a substitute teacher, a physical education and health teacher and a football coach. He has also led student and staff groups such as a Student Belonging Team (Eden Prairie Public Schools) and Staff of Color Affinity Group (Wayzata Public Schools).
"I am honored and excited by the opportunity to serve West Middle School," shared Mr. Halverson. "I have committed my career to building relationships, ensuring students and staff feel a sense of belonging and creating a positive school environment for all. I am looking forward to doing the same with the students, staff and families of Shakopee Public Schools. Go Sabers!"
An additional communication, which will include a "get to know" Mr. Halverson video will be sent to the West Middle School community in August (pending school board approval).