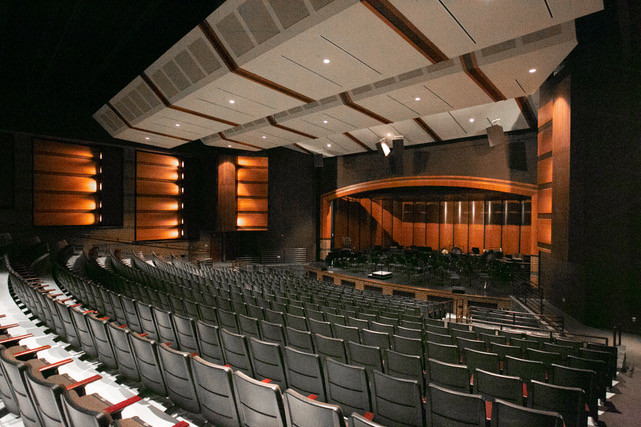 With 11+ buildings, 1.7+ million square feet of space and 350+ acres of land, Shakopee Public Schools' facilities have something for everyone!

State-of-the-art auditoriums with superior audio/visual systems

Various gymnasium and cafeteria spaces

Meeting rooms with reliable WiFi, AirPlay presentation features, and flexible seating

Outdoor turf and grass fields, and indoor fieldhouse

Ample parking and various ADA-compliant features

The Activities Office, located at Shakopee High School, assists groups and organizations in the use and rental of school district buildings and facilities. Community members and organizations are invited to apply to use district facilities for their meetings and activities. Additionally, they coordinate all citizen requests for building usage for after-school, evenings, weekends and summer months.

To learn more about our available facilities and scheduling information, please visit our Facility Scheduling page!
Shakopee High School Walking Track Information

Walking track programming will start Monday, February 13th from 6-8pm. Beginning Tuesday, February 14th - March 29th, the track will be available for use during the following times: 6:15-7:45am and 6-8pm. Participants must be 18 years or older to use the track.