High School: School Hours- 8:20am - 3:00pm Office Hours- 7:30 AM - 4:00 PM Attendance Phone Number- 952-496-5153 Bell Schedule- Click Here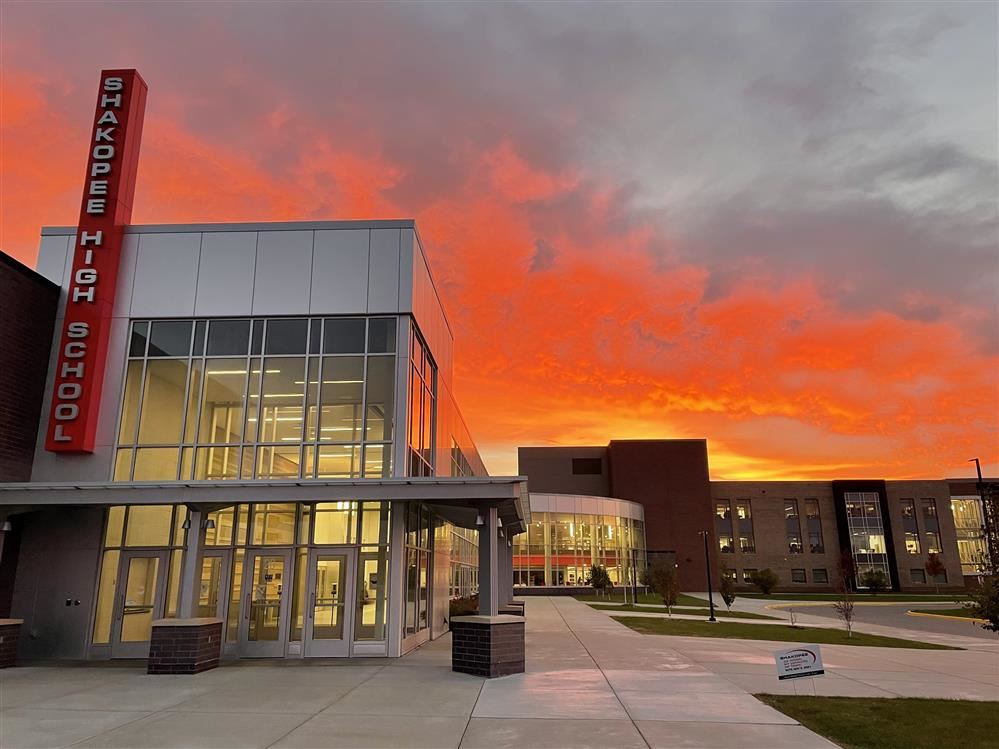 2022 Shakopee National Merit Semifinalist and Commended Students
Meet Principal Jeff Pawlicki Video
Announcements
Shakopee Secondary Schools - Mask Update

As of November 9, 2021, the 14-day rolling average of confirmed COVID-19 cases per 10,000 residents in Scott County has exceeded 40 for three (3) consecutive days, which therefore requires the district to transition face mask rules for grades 7-12 as noted per below.

Starting Wednesday, November 10, 2021, all persons (including adults) are required to wear face masks when inside secondary school buildings (East and West Middle Schools, Shakopee High School and Tokata Learning Center).

Participants (not spectators) in Middle School and High School Athletics and Activities (practices and contests) are considered exceptions to this rule and will not be required to wear a mask/face covering during such activities.

Click here for more details.

PARKING PERMITS
Parking Permits can be purchased through Infinite Campus Parent Portal. Check out the School Store Tab. Parking Permits are $120. Complete forms and pay online. Stop by the Main office to pick up the permit. The office will accept Forms and check/cash also.

Health & Safety

Click here for the latest district health & safety updates.