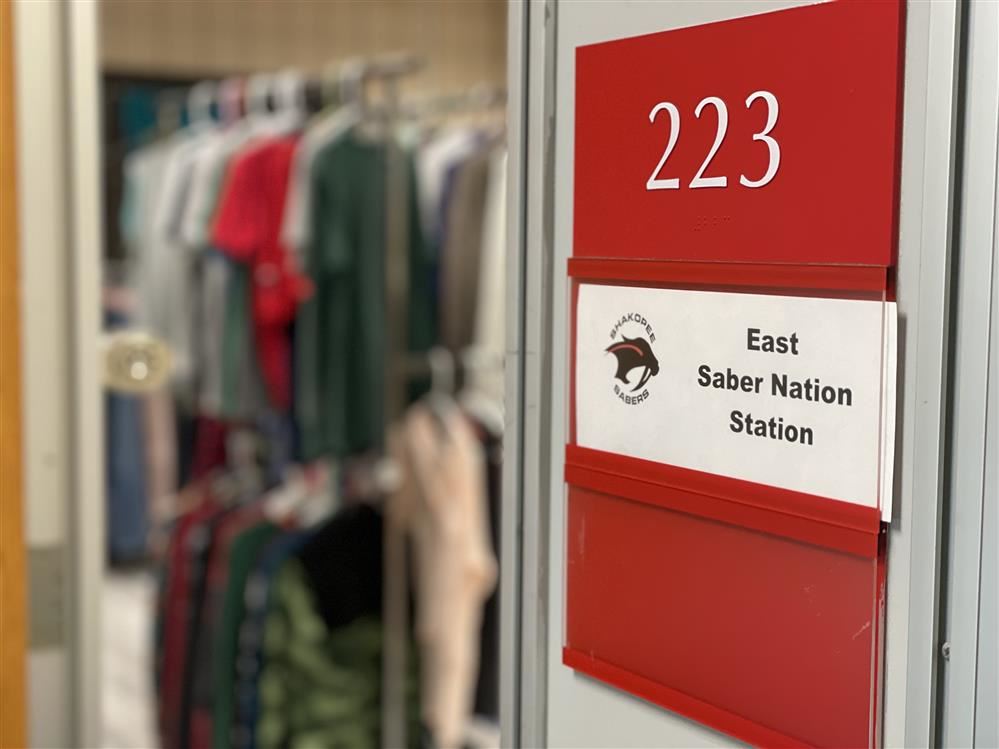 The East Middle School Saber Nation Station is a place where all students can access items they need to eliminate barriers to success. With the support from the Shakopee community, the Saber Nation Station provides clothing, toiletries and school supplies to ALL East Middle School students, free of charge. The Station is located on the second floor in Room 223 and accessible during school hours. Have questions? Don't hesitate to contact the East Middle School Counseling Office!

---

How to Donate

Drop off items at the Main Office

Order items from the Amazon Wish List that will be delivered to the school

Click here to access the Amazon Wish List.

Saber Nation Station is now accepting:

New or gently-used clothes and shoes--please ensure items are clean, in style and age appropriate

Toiletries--new items only

School supplies--new items only
Impact
"When I spilled on myself at lunch, I was able to get another shirt to wear for the rest of the day."

"I like that when I need school stuff, I can go to the Saber Nation Station and get it."

"I used the Saber Nation Station to get a shirt and they had one that fit me well. They also have a great selection of different sizes of clothes. They have menstrual and hygiene products that we can all have for free."

"After gym class, I got some deodorant and I keep it in my locker now."

"I got a backpack filled with school supplies at the beginning of the year. It was nice to have everything I needed."