The safety and protection of Shakopee Public Schools students and staff is our top priority. Within the district and schools, as well as events, we do our best to keep students, staff and visitors safe. Emergency plans are in place at each building and annual training is required by all district staff to ensure the latest tools and information are shared.

Additionally, practice drills held each year (5 lock down drills, 5 fire drills and 1 tornado drill), combined with our partnership with Shakopee Police and Fire Departments. These efforts greatly contribute to the safety of our students and staff. Additional drills are held at the district office and other activity areas throughout the school year and prior to start of a new school year.

With the past voter-approved referendum in 2015, funding was set aside for safety and security improvements across the district. Below are some of the measures already in place and that continue to be updated. School and district safety is our top priority and we will continue to be proactive in maintaining a safe and secure environment.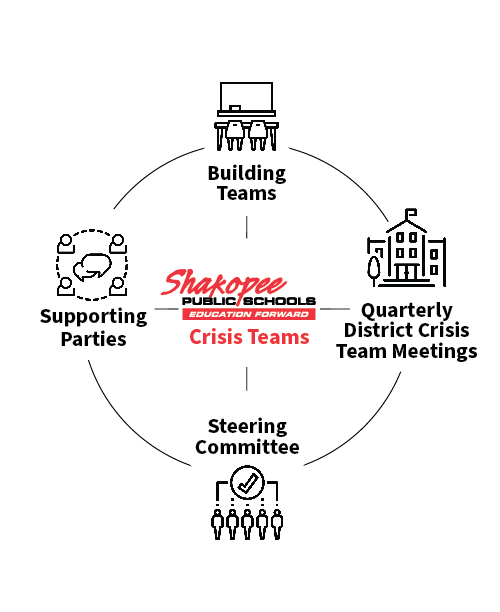 Sample Safety Measures
Raptor Visitor Management System

Lockdown Card Reader System