Schedule an Early Childhood Screening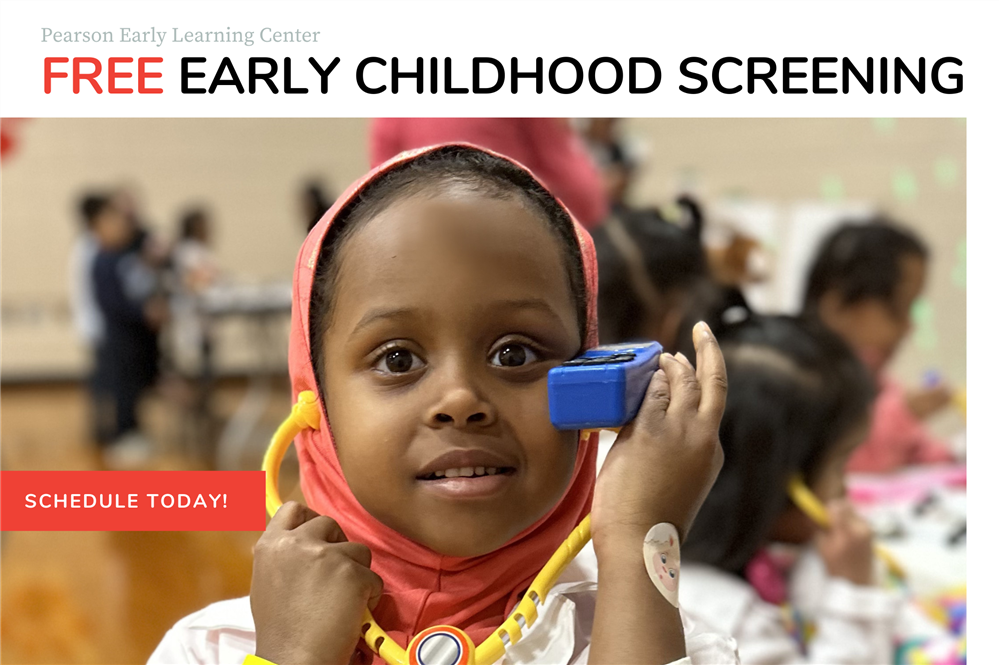 FREE, in-person screening appointments are available at Pearson Early Learning Center (917 Dakota St S) for any families with children between the ages of 3-5.

For all appointments, we request that only one parent/guardian come with the child, no siblings please (if possible). In the event that either you or your child are sick, please reschedule.

Please be on time for your appointment to be respectful of both the screeners and other families.

If you arrive too late you may be asked to reschedule.

In the event you are no longer able to attend, notification would be appreciated so the appointment can be made available to another family.

A packet of forms will be sent prior to your screening and must be brought back on your appointment day, completed, including a copy of your child's immunizations. This will also save you time during your child's appointment.

On screening day, please arrive only 5 minutes before your appointment, press the buzzer in our vestibule and you will be greeted at the door and taken to your screening appointment. If you arrive more than 15 minutes late, you may be asked to reschedule.

Please contact Elaine Berens at

eberens@shakopee.k12.mn.us

or call 952-496-5861 for more information or to schedule via phone or to cancel an existing appointment.

ALL INCOMING KINDERGARTEN STUDENTS MUST BE SCREENED WITHIN 30 DAYS OF STARTING SCHOOL PER THE STATE. Interpreters will be available as requested.