Stepping Stones Preschool
The skills needed for school and life are learned well before the age of six. With an impeccable facility that supports a variety of learning opportunities, including licensed teachers and supportive staff, the Stepping Stones Preschool at Pearson Early Learning Center is a truly rewarding program for young learners of all abilities.

---

Did you know Pearson Early Learning Center is a Four-Star Parent Aware preschool? This designation indicates that Stepping Stones Preschool early education programs use research-based practices to best prepare children for kindergarten. Instructional programming also includes innovative approaches that infuse STEAM (Science, Technology, Engineering, Art, and Math) concepts as well as the Pyramid Model. The Pyramid Model supports the social and emotional growth of each child through dedicated social-emotional curriculum, practices and interventions.

---
Experience the Stepping Stones Difference
Curriculum that is intentionally aligned with Kindergarten standards to ensure concepts and skills lay the groundwork for those taught in Kindergarten.
Core learning areas that are embedded in the curriculum and include language and literacy, mathematics, dramatic play, the arts and learning with nature.
Highly qualified, licensed teachers who inspire kids and work passionately to help them be Kindergarten ready.
An on-site licensed school nurse.
Onsite gym and cafeteria.
Numerous opportunities for flow and movement along with a large playground area.
Raptor security system.
Sensory room and break spaces.
Partnership with River Valley YMCA, onsite, for before and after extended care.
Emphasis on flexible parent involvement and family support including the Pearson Early Learning Center Advisory Council.
Step into Stepping Stones Preschool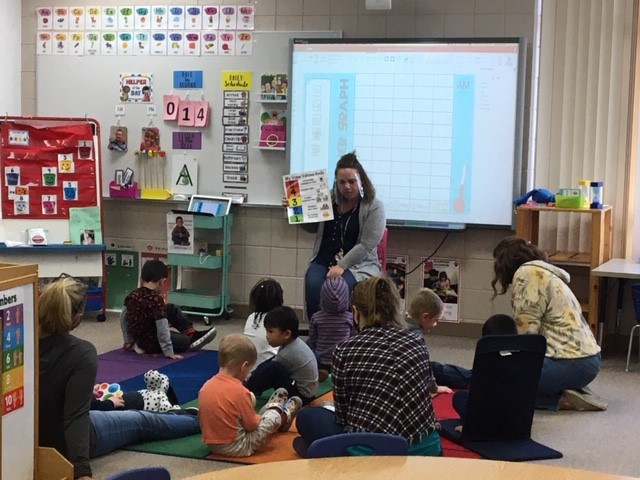 Mission
We believe that children who start kindergarten ready to succeed will be able to read at grade level by third grade. The skills needed for school and life success are learned well before the age of six. We pride ourselves in the ability to create excitement around education and provide a foundation for the lifelong learning.