Stepping Stones Preschool
Stepping Stones offers consistent quality:

Our preschool program incorporates research-based early learning standards developed by the Minnesota Department of Education and is a 4-star PARENT AWARE site.

Our curriculum is intentionally aligned with the district's kindergarten standards to ensure the concepts and skills taught in preschool lay the groundwork for those taught in kindergarten. Core areas are addressed in embedded curriculum include language and literacy, mathematics, dramatic play, the arts, and learning with nature.

Our new STEAM lab (science, technology, engineering, art and math curriculum) focuses on science and discovery.

Our teachers are highly qualified. They inspire kids and work passionately to help them be Kindergarten ready.

We pride ourselves on meeting individual needs by providing differentiated learning for our students.

All Stepping Stones preschool classes follow the Shakopee School District Calendar.

All students need to be independently potty-trained before attending class.

For class options, tuition prices and openings contact our office at 952.496.5862 or eberens@shakopee.k12.mn.us.

Stepping Stones preschool values parent involvement and family support. Parent involvement is critical to your child's learning. We provide various opportunities for you to support your child's work both in the classroom and at home.

Pearson Early Learning Center Advisory Council

Parenting seminars and education

Stepping Stones preschool provides opportunity:

We understand the importance of every child having a quality early childhood experience before Kindergarten. The Pearson Early Learning Center is a 4 star PARENT AWARE preschool site and we are excited to be able to offer preschool scholarships for those families who qualify. Funds are limited. Please contact Elaine Berens 952.496.5861 or eberens@shakopee.k12.mn.us if you have questions about scholarships.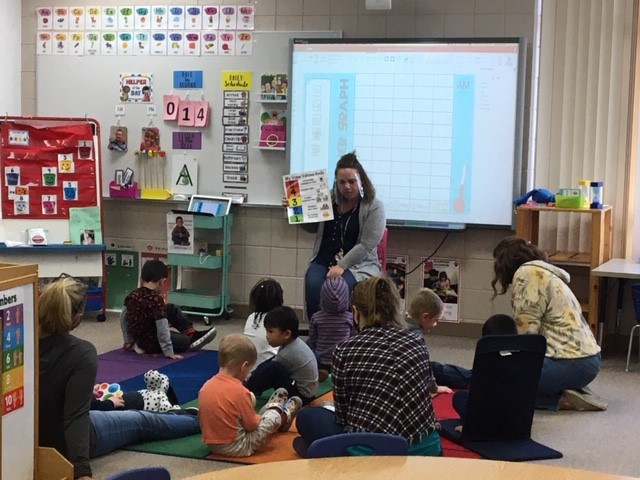 Mission
We believe that children who start kindergarten ready to succeed will be able to read at grade level by third grade. The skills needed for school and life success are learned well before the age of six. We pride ourselves in the ability to create excitement around education and provide a foundation for the lifelong learning.