Welcome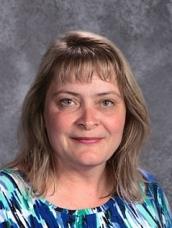 Phone: (952) 496-5137
Email:
Degrees and Certifications:
Brenda Geraghty, Ed. S.
I have worked in the school district for several years. I thoroughly enjoy working with students and their families. I am looking forward to another year at Shakopee High School. Below, you can find some information about what I do. I work with the following academies at the high school:
Arts & Communication
Business & Entrepreneurship
Engineering & Manufacturing
Science & Technology
Who Are School Psychologists?
School psychologists have training in both psychology and education. They use their training to work as a team with parents, teachers and other mental health professionals to make sure children learn in a safe, healthy and supportive environment.
What Do School Psychologists Do?
The primary responsibility of the school psychologists in Shakopee is to conduct evaluations for special education. School psychologists use a wide variety of techniques to evaluate:
Intellectual Ability

Emotional Development

Social Skills

Behavioral Skills

Daily Living Skills
School psychologists also provide consultation, intervention, and staff development services. Consultation includes working with team members to develop healthy and effective alternatives for problems in learning and behavior as well as working with others to apply information about child development to learning and behavior. This includes prevention activities. Intervention services include helping to solve conflicts and problems in learning and adjustment, providing short-term counseling for children and helping families and schools deal with crises.
All children face problems from time to time. For example, they may:
Fall behind in school work

Feel depressed

Lack study skills

Feel anxious

Have difficulties establishing friendships
School psychologists are there to help parents, teachers, and students understand and solve these problems.
This information was adapted from the National Association of School Psychologists Association (NASP) brochure "What is a School Psychologist?"