Welcome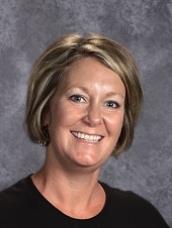 Phone:
Email:
Degrees and Certifications:
Heather Schroeder

I am the School Social Worker at Shakopee High School. I work with students that may be struggling due to life getting in the way (mental health, family, financial,etc). I am their advocate, provide resources, support and help them learn strategies to work through things that may be getting in the way of them being successful. I am also in charge of 504 Evaluations, Homeless Liaison, point person for Connect therapy and a link to outside resources. As part of my goal to bring health and resiliency to SHS students, I am also the leader of Saber Pause-- a club that provides weekly activities to teach healthy ways to deal with stress and a reminder to take time to pause. We organize the very popular therapy dog (and bunny) visits. I love my job- especially the students and families I work with.

Outside of work I am married, a mother of 3 very active boys and and a crazy mini-goldendoodle named Crosby. We spend the majority of our time at baseball and hockey games. When we aren't there, we spend our time biking, swimming, and traveling. It's a crazy life, but I can't imagine it any other way!