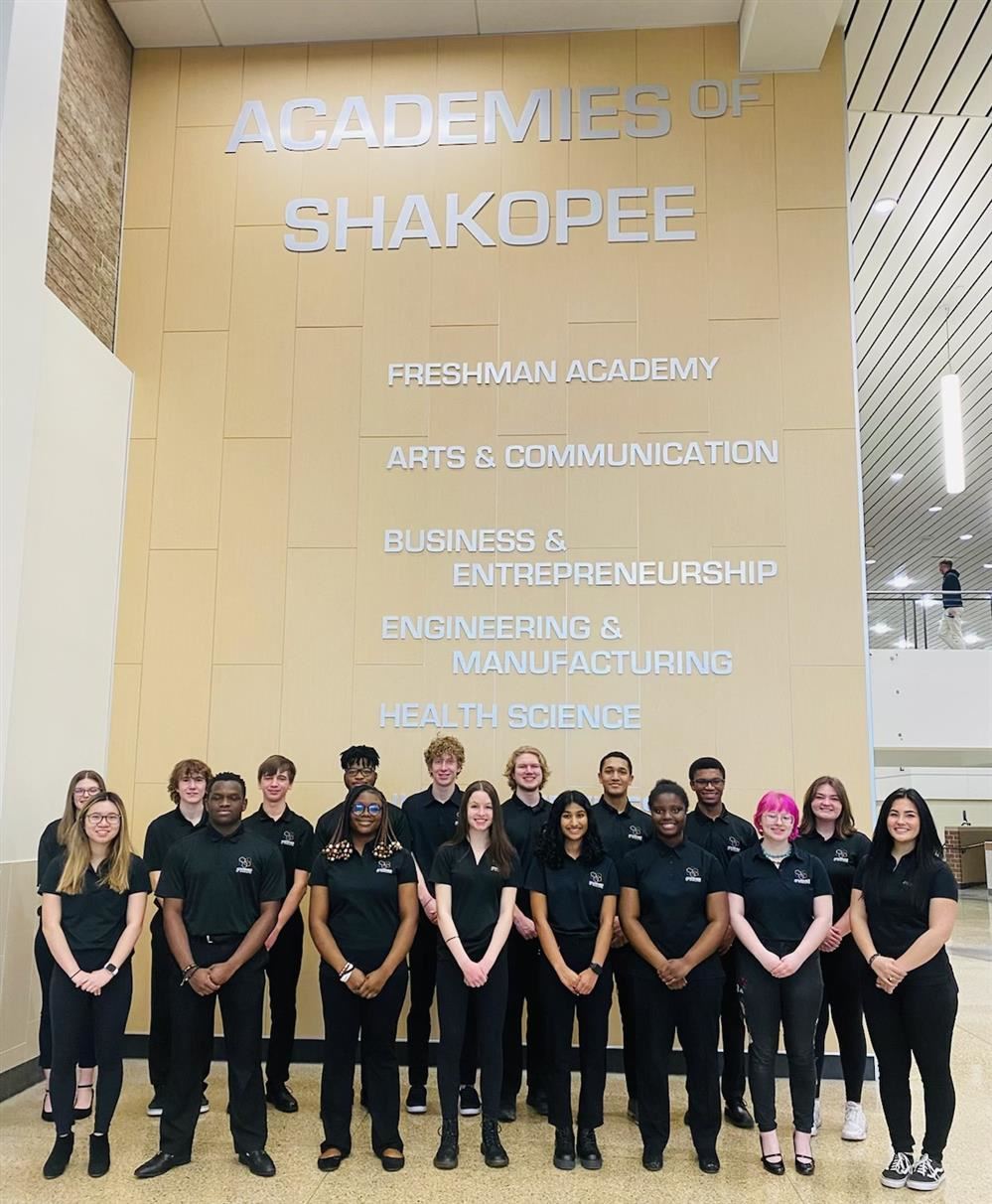 The Academies of Shakopee Student Ambassador program consists of a group of dedicated students who serve as advocates and student leaders throughout our school, academies and community.

Student Ambassadors provide tours to visitors, interact with our community and share all of the wonderful experiences happening within the academies.

Students participating in the ambassador program gain the following characteristics and skills: Confidence, professionalism, leadership, communication, inspiration, empowerment and passion.
The Academies of Shakopee: My Place. My Path. My Future.