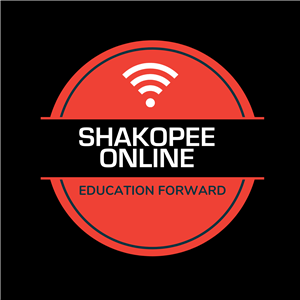 Shakopee Online teachers will report attendance in Infinite Campus each school day.

Students will be marked present for:

Participation in a group meeting (online meetings)
Completion of coursework

In the event that your child must be absent, it is important that the parent or guardian notify the designated home school attendance line before 8:00am on the day of the absence. Please see below for the attendance lines for each school.
| School | Attendance |
| --- | --- |
| Eagle Creek Elementary | 952.496.5923 |
| Jackson Elementary | 952.496.5803 |
| Red Oak Elementary | 952.496.5953 |
| Sun Path Elementary | 952.496.5893 |
| Sweeney Elementary | 952-496-5833 |
| East Middle School | 952.496.5703 |
| West Middle School | 952.496.5753 |
| Shakopee High School | 952.496.5153 |