Food & Nutrition Services Department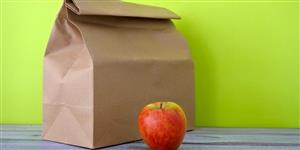 Shakopee School's Food & Nutrition Services strives to feed you child the most whole, high quality, healthy and nutritious foods available. We are dedicated to our student's health and well-being and believe a nourished student is a student who is ready to learn.

We continue to focus on utilizing local foods; our apples come from

Minnesota Harvest

out of Jordan, we offer free range turkey burgers from

Ferndale Farms

and grass fed and nitrate free hot dogs from

1000 Hills Cattle Company.

In the fall we work with the

The Good Acre Food Share

bringing in fun vegetables and fruits for your child to try. We also source local products from our food vendors as it becomes available. Our hours are M-F 7:00 am - 3:00 pm.

We look forward to serving your child every day!
Food and Nutrition Services
Food and Nutrition Services Manager
Food and Nutrition Services Secretary
Food and Nutrition Services Secretary

Deb Ross-Coen

952.496.5140

Carol Tschaekofske

952.496.5141

Barb Mahar

952. 496.5143

High School

Cook Manager

East Junior High

Cook Manager

West Junior High

Cook Manager

Angela Faucette


952.496.5189

Julie Schlueter

952.496.5757

Elece Shoquist

952.496.5157

Eagle Creek Elementary

Cook Manager

Jackson Elementary

Cook Manager

Red Oak Elementary

Cook Manager

Darcie Sindelir

952.496.5927

Tammy Haugen

952.496.5807

Debbie-Jo O'Brien

952.496.5957

Sun Path Elementary

Cook Manager

Sweeney Elementary

Cook Manager

Central Family Center

Cook Manager

Joann Svac

952.496.5897

Lynn Breeggemann

952.496.5837

Kitty Harding

952.496.5047