Summer 2023 Programs - Overview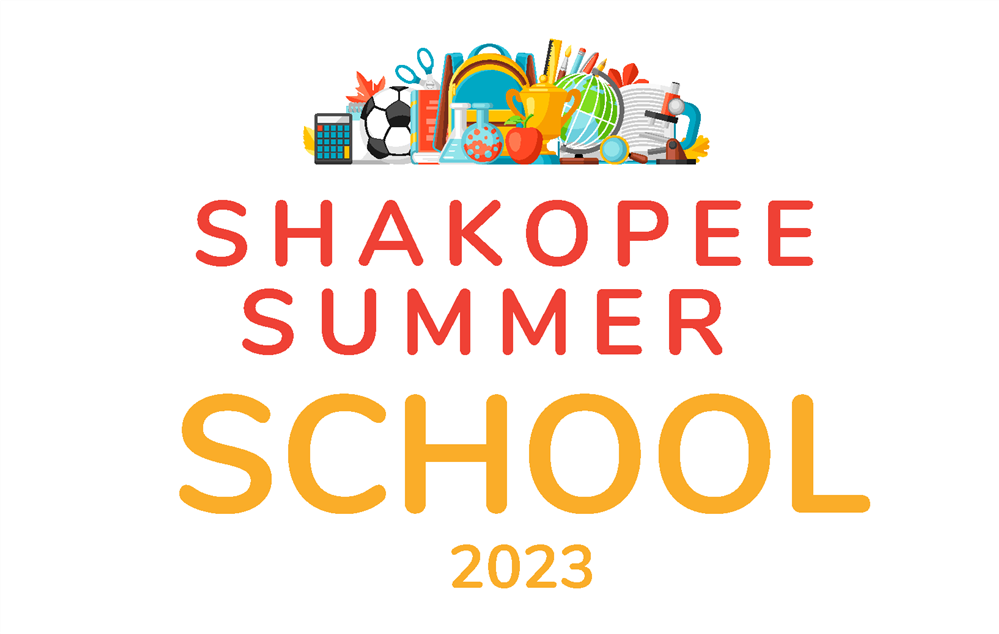 As Shakopee Public School continues to innovate and diversify, so do the needs of our students. Therefore, Shakopee Public Schools will continue to offer specialized summer programming for all students who meet Targeted Services or Credit Recovery criteria in the summer of 2023. Additional information on each program can be found within this section.

Transportation

is provided for all five (5) programs if students live within the noted boundaries of the host school.

Elementary students in grades K-5 who live .5 mile or more from Sun Path Elementary are eligible for transportation.
Middle School students in grades 6-8 who live 1 mile or more from East Middle School are eligible for transportation.
High School students in grades 9-12 who live 1.5 miles or more from the High School are eligible for transportation.

Meals

Breakfast and lunch will be provided during all summer programs. If a student has not qualified for free/reduced meals and has a present approved application on file, they must pay for their meals. Meal prices are listed below and meal accounts can be funded through Infinite Campus.

Elementary(K-5) breakfast: $ 1.70; Lunch: $2.85
Secondary (6-12) breakfast: $1.85; Lunch: $3.00

Milk is $0.55 if they want an extra one or one with their home lunch.

---

A Community Education academic and activity-based program will also be offered in partnership with MiCasa at Sun Path Elementary for K-12 students from July 10 - August 10, 2023. An Extended-School Year (ESY) Summer Program is also provided for select K-12 students receiving special service support from June 26 - July 27, 2023 at Eagle Creek Elementary and Pearson Early Learning Center. Families that are eligible for either program will receive an invite and additional information in April/May.
Important Dates
Registration details will both be emailed to families and sent home with students per the dates listed below. Registration for all five (5) programs opens on April 28, 2023 and will close on May 12, 2023. Some programs may start a waitlist during this period depending on demand. Registration links will be provided on specific student invites. Should you have questions, please contact the lead program coordinator.
Program Contacts
Elementary School Program
Brandy Lokshin
blokshin@shakopee.k12.mn.us
Elementary Summer School Office: 952.496.5855

Middle School Program
Jason Larson

Middle School Summer School Office: 952.496.5779

9th Grade Program & Newcomer Program
Monica Miller
mamiller@shakopee.k12.mn.us

9th Grade Summer School Office: 952.697.8711

High School Program
Nickole Koep
nkoep@shakopee.k12.mn.us
High School Summer School Office: 952.496.5983