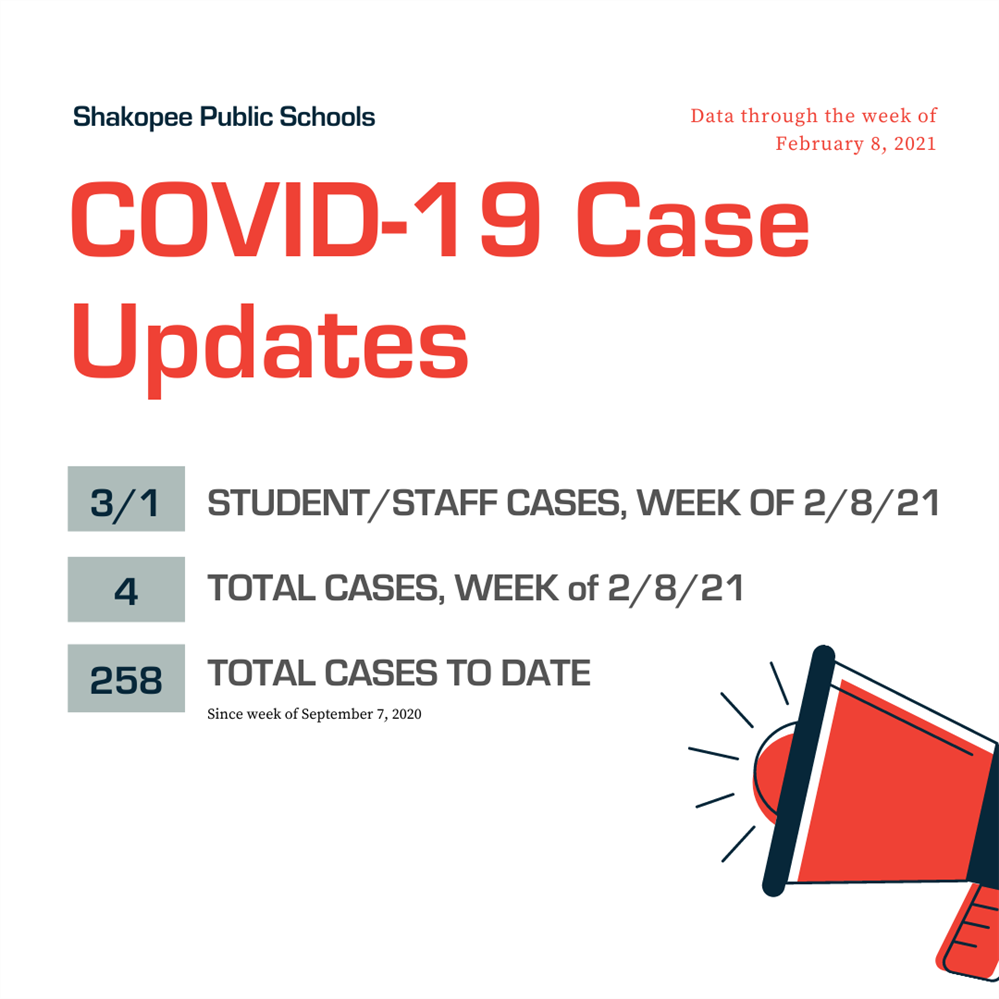 COVID-19 District Case Data
The Pandemic Response Advisory Team, which includes students, parents, teacher and other various district staff members, continues to meet every Thursday to provide input and constructive feedback to the superintendent and school board. Discussion topics regularly include state, county and district lab confirmed COVID-19 case numbers and our current learning model.

An overview of Shakopee Public Schools confirmed COVID-19 cases reported through December 1, 2020 is noted in the graphic. Full details to date can be accessed here.

Many cases were not in school during their infectious period and therefore no exposure occured within the district. These figures are also updated on a consistent basis.

For more information on learning model transitions due to recent COVID-19 case data, please click here.