2021/22 School Supply Lists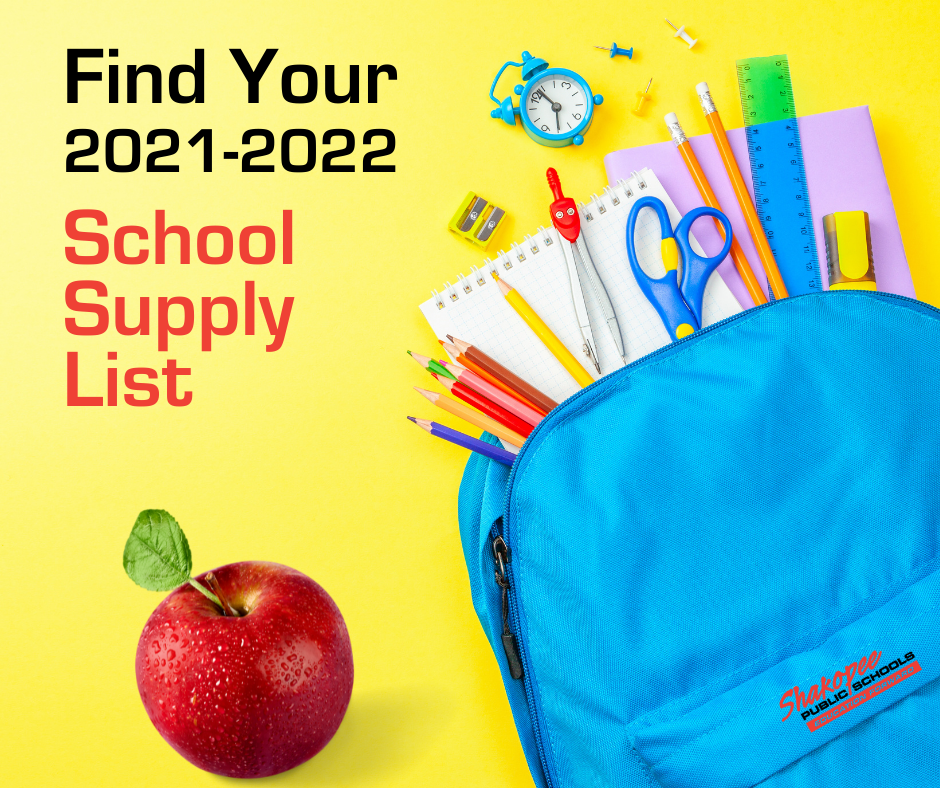 Click on one of the links below to view your 2021/22 school supply list.

Shakopee High School does not require formal school supplies for the first day, we encourage students to come with a notebook and pencil/pen. Once they meet with their teacher, additional supplies, if applicable, will be relayed.

Tokata Learning Center supplies are provided by the school.

Have a question on your student's school supply list? Please do not hesitate to contact your student's school for further information.