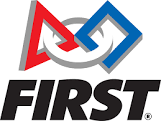 Welcome to FIRST LEGO League!
FIRST® LEGO® League is a program where student teams design, build, program, and test an autonomous robot using a LEGO Ev3 and Mindstorms software to solve a set of missions. They will also research a solution to a real-world problem and present that solution at the regional tournament.

Click on the presentation below for a more comprehensive overview of the program.

FIRST LEGO League Presentation 2019

We are now accepting registrations for the 2019 season!

*Please note, you must have a team before you can register.

Contact Autumn Warden at 952-496-5028 or awarden@shakopee.k12.mn.us to get started or with any questions.