Return to Headlines
Shakopee School Board Welcomes Tim Brophy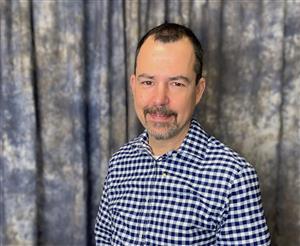 FEBRUARY 11, 2020 - Shakopee Public Schools is pleased to announce Tim Brophy as the newest member of the Shakopee School Board.
Brophy has lived with his family in Shakopee since 2000. He is originally from Mankato, Minnesota. Brophy graduated from Minnesota State – Mankato with a Bachelor of Science degree in Corporate Finance. Brophy works at Best Buy and has been with the company for 12 years in the Corporate Systems technology department. His wife, Jennifer, is a science teacher at East Middle School. The Brophy's have two children in the Shakopee school district; one in middle school and one in high school.
Brophy says his love for education drew him to this position. "My support for public education started nearly 20 years ago when I married into a family of teachers," said Brophy. "There is no shortage of opportunity to get connected to demonstrate advocacy for our public schools and our educators. There is great work happening in our district and there is more great work to be done."
Brophy has volunteered and served the community through work on various committees. Most recently, he served as a member of the district's Community Facilities Task Force.
"This is an exciting time for Shakopee Public Schools," said Brophy. "The district is doing an amazing job adapting to a growing community as well as implementing new and effective educational programming. Following my involvement on the Community Facilities Task Force, I felt I had made a positive connection. When the opportunity to join the board presented itself, it seemed like now was the best time to get engaged. I'm glad the board agreed."
The Shakopee School Board selected Brophy after a rigorous selection process. The board accepted applications from October 15 through November 27, 2019 to fill the seat vacated by Reggie Bowerman, who resigned at the end of last year. The board then used a scoring rubric and without knowing the identity of the applicant, scored and ranked each applicant.
On December 16, 2019, the board interviewed the finalists at a special business meeting and at their January 6, 2020 meeting selected Brophy to fill the seat. Hewas sworn in at the February 10, 2020 work session. Prior to officially being seated on the board, Brophy worked to get himself up to speed. He attended school board meetings and work sessions. Most recently, he participated in the Minnesota School Board Association (MSBA) annual conference.
In fact all of our board members have been through various levels of training through the MSBA. Officers of the board will also be attending the MSBA Officers Workshop for chairs, vice-chairs, clerks and treasurers. The event focuses on the officers' responsibilities and basics of laws affecting school boards.
Brophy will serve on the Shakopee School Board for the 2020 calendar year. He could also choose to run as a candidate in the General Election in November 2020.