Welcome to Shakopee Public Schools
Return to Headlines
Shakopee School Board Chair Commentary: Reflection on Public Schools Week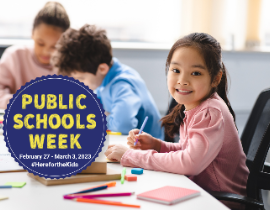 A Community Committed to Our Students
It has been said various times that when a strong public school district exists, its students, economy and community will thrive. However, it doesn't just happen. It takes a community that is committed to supporting student learning, and our future.
During the week of February 27th, Minnesota celebrated Public Schools Week. This is a time that brings together various stakeholders, leaders and our school community to recognize the importance and impact of public schools. In the United States, public schools educate nine out of every ten students. As stated by our Shakopee School Board Treasurer, "...public education is the great equalizer for children."
On June 10, 2023, seniors at Shakopee High School will walk across a stage and become the 125th graduating class in Shakopee. The longevity of the Shakopee Public Schools would not be possible without the incredible support from our community as this district continues to evolve and support the ever changing needs of students. As public school teachers and staff go about their day, our community is with them every step of the way, supporting their work as they shape tomorrow's citizens that we hope will continue to call Shakopee home for years to come.
In addition to our current families and Shakopee alumni, the Shakopee business community continually goes above and beyond athletic and activity program support. Our local business community has made a conscious decision to support workforce and youth skill development by providing internships from January - March (2023) for 120+ students in the Center for Advanced Professional Studies (CAPS) Program in addition to the many great partnerships within the Academies of Shakopee. These experiences allow our students to share their voice and knowledge within the community, in addition to being a part of real-world learning experiences - the foundation of public education.
Our students' voices are also being heard at the state level. Recently, a junior at Shakopee High School in the Science & Technology Academy, as well as Youth in Government, offered a heartfelt testimony in front of the House of Representatives Agriculture Committee in support of an agriculture bill. A truly commendable effort and accomplishment.
As a school board member, I recently advocated at both the state and federal Government for our public schools to obtain the funding needed to meet the changing needs of our students while keeping our entire school and greater community in mind.
In addition, many other community members, including those that may not even have students in the district or their household, have, and continue to be engaged in our schools through PTO meetings, mentorship, tutoring and/or volunteer opportunities - and the list goes on…
As we reflect on Public Schools Week, join us in celebrating the variety of engagement efforts within our school community and the impact that Shakopee is having on education with the great state of Minnesota, and beyond.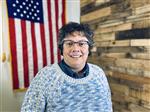 The above commentary was written the week of February 27, 2023 by Shakopee Public Schools Board Chair, Kristi Peterson