LTE Instructional Coaches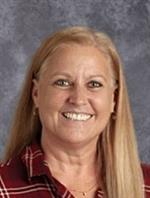 Phone: 952.496.5966
Email:
Degrees and Certifications:
Bachelor's Degree from Mankato State University Master's Degree from Saint Mary's University Reading Recovery endorsement from North Dakota State Literacy Coaching Certification from The Ohio State
Denise Bade

Hello! My name is Denise Bade. I am married to Bruce and we have two children, Alex (27) who works for 3M and Elizabeth (24) who attends the U of M medical school. This is my 30th year in teaching, this is my 19th year in the Shakopee school district and this is my seventh year as an Instructional Coach.

I have taught all elementary grades, high potential, title one and Reading Recovery. I have been a literacy coach for eight years prior to taking this position. I am so excited to coach with intervention and Special Education teachers. Together, we will learn a great deal.There have only been three summers in my professional career when I didn't attend college for ongoing learning.

I am excited to continue my learning as I work alongside teachers again this year. We will explore various learning strategies and teaching techniques to help our school grow academically and engagement techniques to help our students learn efficiently.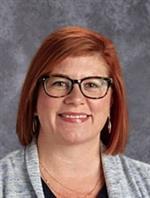 Phone: 952.496.5832
Email:
Degrees and Certifications:
I have a Bachelor's Degree in Elementary Education from Western Illinois University and a Master's degree in Educational Leadership from Aurora University.
Brandy Lokshin

My name is Brandy Lokshin and this is my 3rd year as an Instructional Coach in Shakopee School District. A few years ago I moved from Illinois where I taught 4th grade for 10 years before becoming an Academic Achievement Coach and then an Assistant Principal.

Being an Instructional Coach is exciting because I get to work with teachers from all grade levels and specialties. This has helped me grow as an educator. My home school is Sweeney and I am excited to take on the adventures that this year will bring while learning alongside staff and students!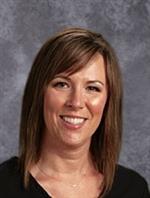 Phone: 952.496.5902
Email:
Degrees and Certifications:
I have earned my M.A. in Curriculum and Instruction, B.S. in Elementary Education (K-6), and Reading Certificate (K-5)
Monica Miller

I am located at the District Office and I am fortunate to have the opportunity to collaborate with colleagues K-12 through coaching, committees, and staff development. In 2016, I made the transition from classroom teacher with the Farmington School District to an instructional coach with the Shakopee School District.

The most rewarding aspect of my position is collaborating with teachers and administrators to ensure students have a positive educational experience and become lifelong learners.
Phone: 952.496.5738
Email:
Degrees and Certifications:
I have my M.A. in Literacy Education, B.A. in English Education, and Reading K-12 Certification from St. Mary's University.
Mara Sonday

I started my journey at Shakopee Schools in 2011. Prior to joining the coaching team, I taught English at West for six years. As an instructional coach, I have the privilege of collaborating with fellow educators and facilitating professional learning. Doing so is both rewarding and energizing; I learn so much from our dedicated staff!

Phone: 952.496.6444
Email:
Degrees and Certifications:
I have a Bachelor's Degree from the University of Wisconsin La Crosse, Master's Degree in Teaching and Learning from St. Mary's University, and an Educational Specialist Degree in Teacher Leadership and Administration from the University of St. Thomas.
Jill Wimberger

Hello, my name is Jill Wimberger. Currently, I support teachers as an Instructional Coach throughout Shakopee Public Schools. I enjoy collaborating with teachers, students, and families through the implementation of effective instructional best-practices.

I have taught in both Wisconsin and Minnesota in grades second through ninth, served as an elementary TOSA, special education teacher, Dean of Students, Assistant Principal, and Assistant Professor at the University of Minnesota-Mankato.