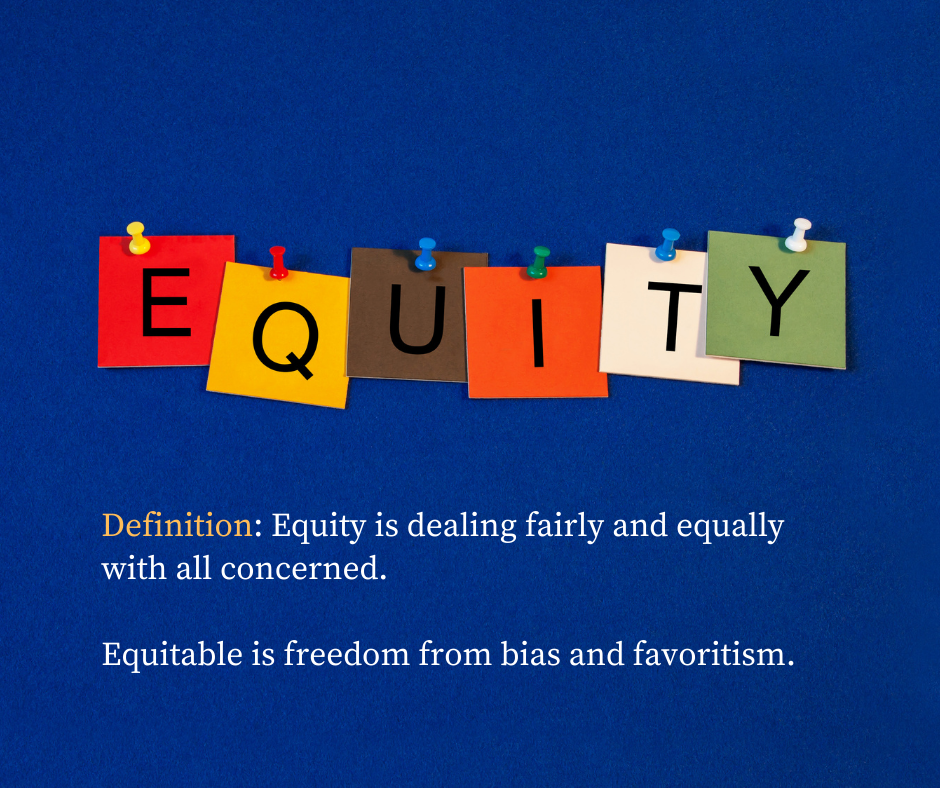 On April 26, 2021 the School Board, by a unanimous vote, adopted the following vision and priorities related to Equity & Inclusion:

---

Equity needs to be a central part of the fabric of who we are and everything we do.

Equity needs to be part of our vision and culture, and it needs to be a key component in making the thousands of choices and decisions we make every day.

---

Definition

Equity is dealing fairly and equally with all concerned. Equitable is freedom from bias or favoritism.

A commitment to ensure that each and every Shakopee Public Schools student is "our" student and "my" student.

Measures of student learning performance

become less predictable over time.

Each and every student feels welcome when entering our schools.

---

Thoughts & Supporting Documents

Board equity and inclusion statement.
Need to focus on professional growth in a comprehensive manner, across the entire district.
The enrollment of our most challenging courses should be representative of the diversity in our student body.