9th Grade Summer Saber Launch Program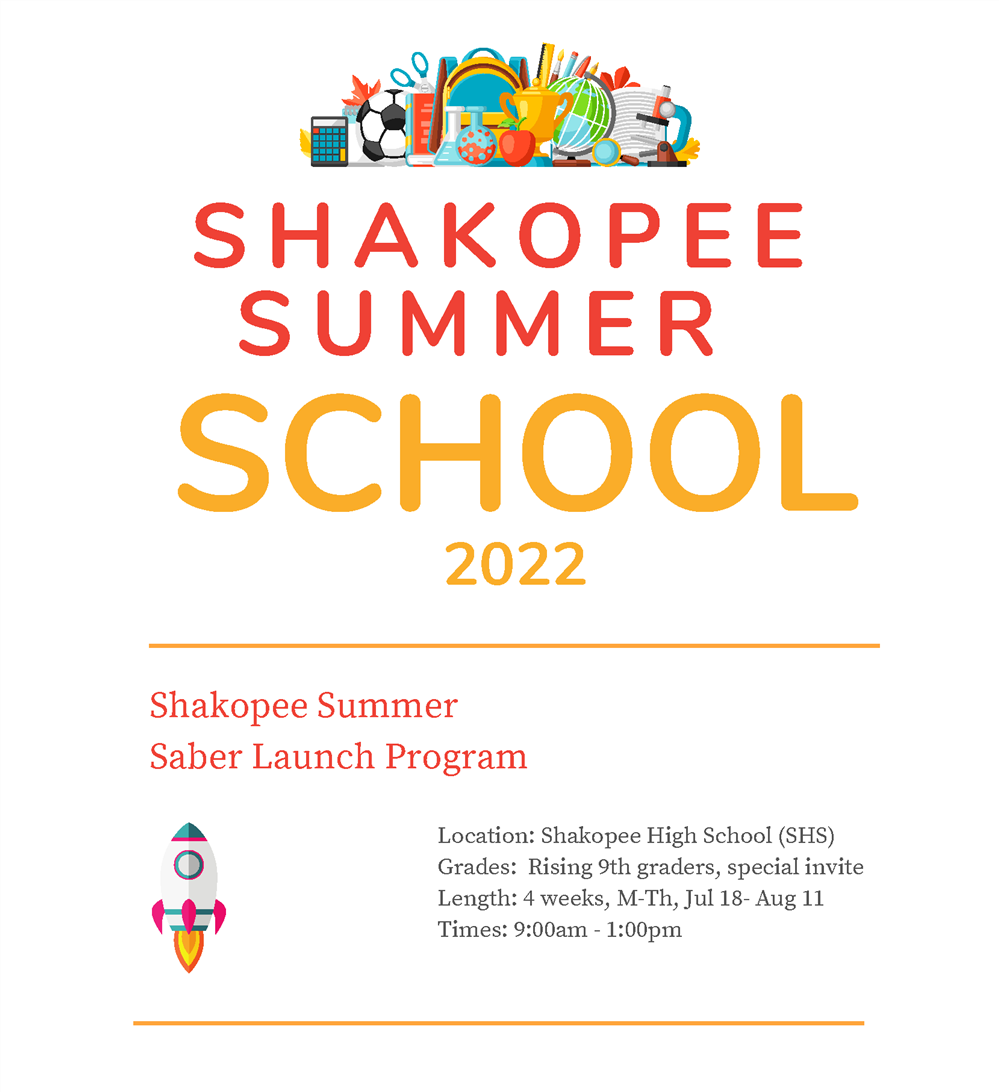 The Shakopee 9th Grade Summer Saber Launch Program is a 4-week summer program designed to provide an extra boost for select rising 9th grade students in order for them to make a successful transition into Shakopee High School. Select students will receive an invitation and additional information on April 29, 2022, which includes registration details. Registration will open on May 2, 2022.

The program will run Monday - Thursday at Shakopee High School starting July 18 from 9:00am - 1:00pm to August 11.

Students will engage in social-emotional learning, math concepts and strategies for school success. Students who successfully complete this program will earn one elective credit toward their High School diploma.

Breakfast and Lunch is available to all students. Students who do not qualify for free and reduced lunch benefits will be required to pay for their meals using regular school lunch processes.

Transportation will be provided for those who qualify.
Important Dates
May 2: Program Registration Opens

May 20: Program Registration Closes

June 8: Confirmation Notices Sent Home

July 18: First Day of Program

August 11: Last Day of Program