High School Summer Credit Recovery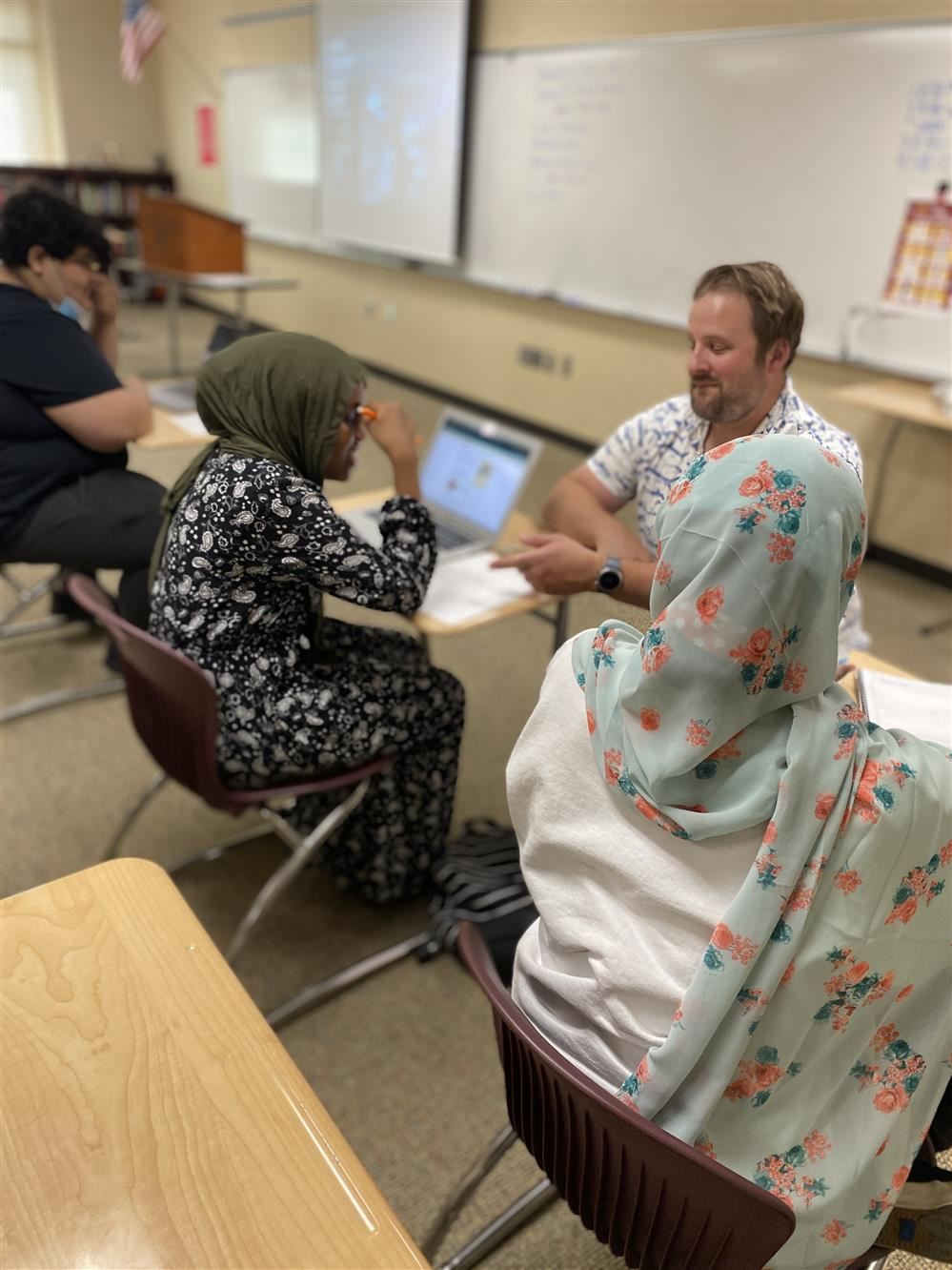 The Shakopee High School Summer Credit Recovery (CR) Program is one of the primary ways to recover required academic credits that a student has not successfully completed. A student should register for this program if:

The student has received an "F" or "NG" for any required English, Math, Science or Social Studies courses taken AND has not already been recovered in a credit recovery program.

Program Format

Courses will be facilitated by licensed teachers using Edgenuity, a self-paced digital curriculum software.

Most Edgenuity courses are prescriptive, meaning, students are able to test out of coursework already mastered by scoring above 80% on unit pre-tests.
Motivated students can complete 1-3 semester credits during the Summer Credit Recovery Program.
Students work on one course until it's complete before moving onto a second course.
Students have the option to sign up for one or both daily sessions.
Courses not completed before the end of the Summer Credit Recovery Program will not be awarded any credit.
Students are exited from the Summer Credit Recovery Program once they complete their scheduled courses.

Student Requirements

Students must complete all course assignments and assessments as determined by their teacher to receive course credit.
Students are expected to work on their coursework outside of the required daily classroom session. On average it takes 30 hours to complete an Edgenuity credit.
Note: All tests (pre-tests, unit tests, and other tests) must be proctored by a Summer School Teacher.
Note: if a quiz becomes locked, the student will need to submit a completed study guide to his/her teacher to be unlocked. Quizzes become locked after 2 attempts below 70%.
Students may use notes, study guides, practice problems, etc., on the quizzes and tests, except for pre-tests.

Students are expected to maintain academic integrity. Students can use Edgenuity tools and personal notes on assignments and quizzes. Students are not permitted to use the internet to seek and find answers to quizzes, tests, and other assessments and activities.

Students are required to attend their scheduled daily sessions until their course(s) are complete. Students who miss more than three daily sessions will be considered for removal from the Summer Credit Recovery Program.

Transportation/Food Service

Transportation will be provided for students who live outside of the 1.5 mile radius of Shakopee High School. Students who sign up and qualify for transportation will receive their bus information in the confirmation letter that will be provided

on June 7.

Please note, there is NO afternoon pick-up bus route. Students attending the afternoon session only must provide their own transportation to school.
Breakfast and lunch are available to all students. Students who do not qualify for free and reduced lunch benefits will be required to pay for their meals using regular school lunch processes through July 1, 2023. Per recent State updates, breakfast and lunch will be available to all students for free after July 1, 2023.
Important Dates
Apr 28: Summer Credit Recovery Program Registration Opens

May 12: Summer Credit Recovery Registration Closes

Registration Extended to May 19, 2023

June 7: Summer Credit Recovery Confirmation Letters Provided in School, via email and in Infinite Campus

June 15: Summer Credit Recovery Online Virtual Student Orientation, Required, 1-2pm

June 20: Summer Credit Recovery Begins, M-Th*

NOTE: This date has been adjusted in observance of Juneteenth

July 27: Summer Credit Recovery Ends

*No classes July 3-6
Chemical Health Support
Chemical Health Support is available all summer at no cost to students at Shakopee High School with Megan Giesen, MA, LPCC, LADC. Services for students include: confidential brief screening, skills and coping, education and information regarding ways to seek treatment. Services available for parents include steps to seek further services/referrals, education, information and support. For more information, please contact Megan at mgiesen@shakopee.k12.mn.us or 952-496-5133.