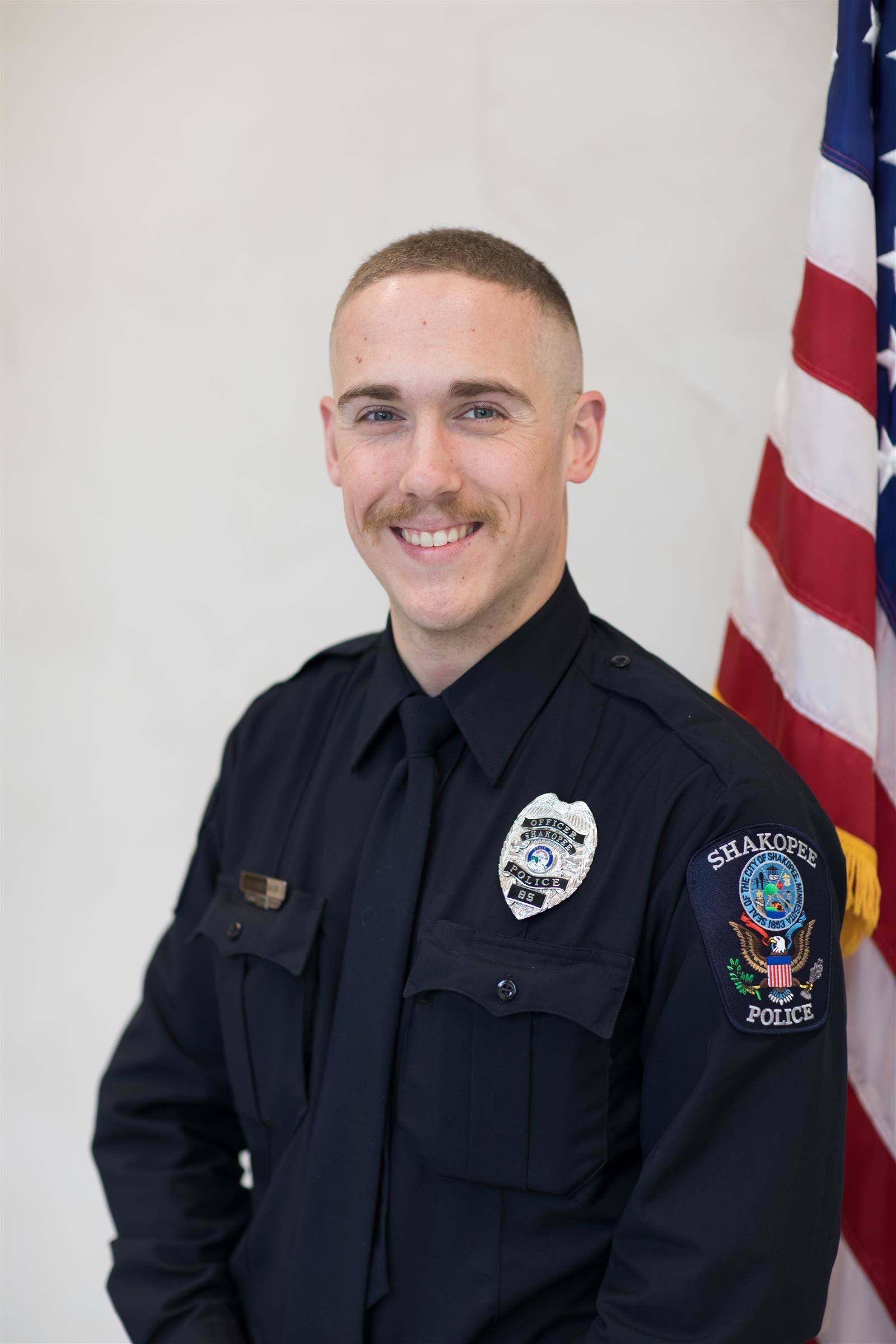 Phone: 952.496.5767
Email:
Degrees and Certifications:
Officer Adam Krichbaum

Shakopee Public School is excited to have Officer Krichbaum ("Krish-bom") serve as a School Resource Officer (SRO) for West Middle School, Pearson Early Learning Center and Jackson and Sweeney Elementary Schools as of January 2023. Officer Krichbaum has been in Shakopee for over five years and has been in law enforcement for seven years. Officer Krichbaum attended the University of North Dakota, where he obtained a Bachelor of Science in Criminal Justice. Additional fun facts and information on Officer Krichbaum are outlined below.
What were you assigned to prior to your role as an SRO? I was assigned to patrol prior to this. I am a Field Training Officer, as well as an Active Shooter Instructor for the Shakopee Police Department.
What was your favorite memory of middle school or school in general? I do not have a single favorite memory - but my memories all stem from my time with friends.
What's one statement of encouragement that you have for middle school students? If you make a mistake, learn from it and move forward in a positive way. We will all make mistakes, but how we move forward after them determines who you are, not the mistake.
Favorite sport or activity: Jiu Jitsu and Cross-Fit