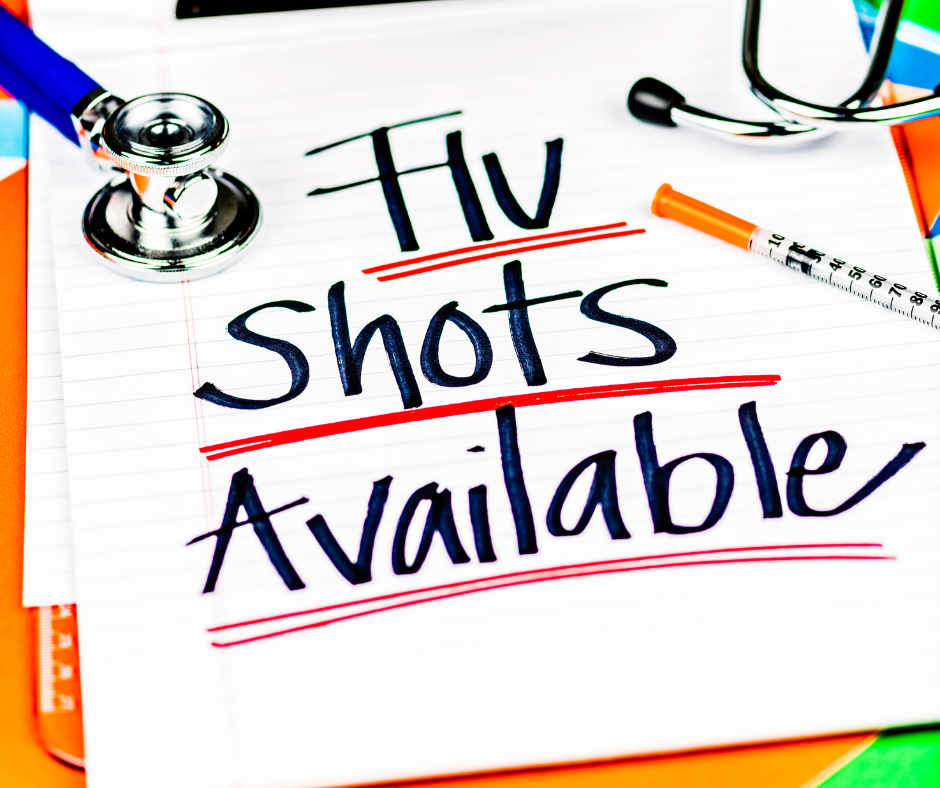 All Shakopee Public Schools staff, students and family members have the opportunity to participate in the 2022 fall flu shot clinic led by Homeland Health Specialists. Separate staff registration details were sent direct to staff (school email).

Interested persons can sign up to receive the annual influenza vaccine at any of the clinics/dates listed below. There is only one registration link listed below. Three (3) vaccine options will be available:

Quadrivalent flu shot
FluMist (limited supply)
Senior Dose (limited supply)

Homeland Health is a MN Vaccines for Children Provider and will offer flu vaccine to uninsured children 6 months to 18 years of age.
Two Step Process
Step One: Register for any of the below flu shot clinic dates by selecting the appropriate sign up link. First/last name and an email are required to register. Multiple appointments can be secured under one name. Appointments generally last 15 minutes. Please arrive five minutes prior to your scheduled time.

Step Two: Print and complete a consent form for each family member that will attend the noted clinic. Bring the form(s) with you to the clinic. A legal parent/guardian MUST sign a consent form for their child (if under the age of 18). For students attending a Shakopee High School appointment, parents/guardians do not need to be present.

Reminders: A face mask/covering is recommended. Please wear a short sleeve shirt and bring your insurance card, if applicable.
FAQ
What insurance plans are accepted?

If I don't have insurance, how much does a vaccine cost?

Should a Shakopee Public Schools staff member use a different registration link?

What are the Shakopee Public Schools staff specific dates?

What COVID-19 precautions will be taken?
Required Consent Form
Please print and complete prior to your scheduled appointment. Additional printed copies will be onsite at each location but may impact wait time.
General Flu Shot Clinic Dates (all district students & families welcome)
Click here to register for any of the general dates/times below.

Wednesday, September 21, 2022: 4:30 - 7:30pm, Sun Path Elementary (lower lot, activities entrance)

Thursday, September 29, 2022: 4:30 - 7:30pm, Jackson Elementary (main entrance)

Monday, October 3, 2022: 4:30 - 7:30pm, West Middle School (main entrance)

Tuesday, October 11, 2022: 5:00 - 7:00pm, Red Oak Elementary School (main entrance)
High School Student Flu Shot Clinic Date (High School students only)