Health & Family Partnership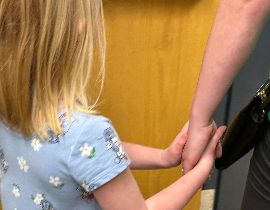 Family Support
Notify the school of the student's medical diagnosis. This can be completed during online registration or on paper using the Annual Health Update form and providing medical documentation.
Provide written medical documentation, instructions and medications as directed by a physician, using the appropriate action plan. Commonly used action plans for severe asthma, allergies, seizures or diabetes are available on the Shakopee Public Schools website. Parents/Guardians may be asked to contact the physician for recommendations for accommodation during the school day.
Work with the school team to develop a plan for reasonable accommodations for the student's needs during the school day including in the classroom, cafeteria, playground and field trips.
Create an alert on the food service account. Parents/Guardians are also encouraged to contact food services in their students' building to discuss menu items or review the ingredients of food served at school.
Coordinate a plan for before and after school activities and for transportation to and from school.
Introduce yourself and student to the bus driver and alert him/her to the student's medical needs.
Provide properly labeled emergency medications and replace medications upon expiration.
Provide safe alternatives for snacks and birthday treats.
Review the school lunch menu for possible unsafe foods.
Educate your student in the self-management of their health including:

Teaching them about their condition by explaining it to them in a language they understand.
Working with your child to come up with a health summary that they can memorize and give others when they need to speak up for their needs.
Teaching them how to appropriately share information about their condition with pertinent school staff.
Sharing when they should communicate with the school nurse if they are not feeling well to avoid potential emergencies.

Obtain a medical alert bracelet for the student to wear, if applicable.
Review upcoming projects and field trips and communicate any concerns to the teacher.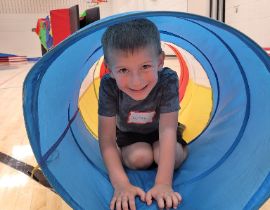 Student Support
Understand their unique health needs at an age-appropriate level.
Be proactive in the care and management of their health based on developmental level and understanding.
When age-appropriate, know how to use/administer their emergency medication.
Wear an appropriate Medic-Alert bracelet, or similar item to communicate with adults or emergency responders.
Share (or have the teacher or nurse share) information regarding their unique health needs with classmates when it may help them remain safe at school.
Minimize risk in the lunchroom by sitting at the allergen-free table if it is available.
Understand what may trigger an allergic reaction, if applicable.
Notify an adult immediately if they eat something that may contain a food to which they are allergic.
Do not trade food with others or eat anything with unknown ingredients or known to contain an allergen that may cause a reaction.