Shakopee's 2023 Saber Kinder Kamp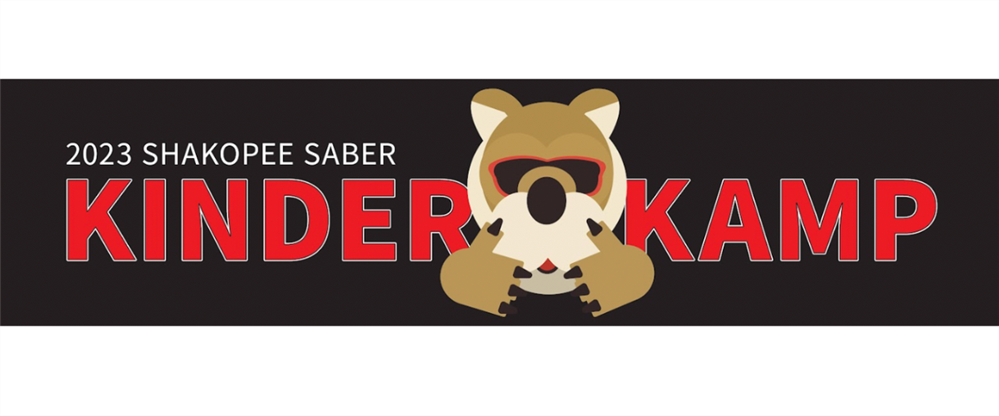 Two-Day Camp Experience in August at Each of Shakopee's Five Elementary Schools!

---

This free, unique experience is a great way for incoming Kindergarten students to get excited about the upcoming school year while also building relationships and comfort within the school community. Dedicated Kindergarten teachers and building principals will lead each session along with additional support staff.

The Shakopee Saber Kinder Kamp Experience

Make new friends
Build relationships with teachers & staff
Ease into full-day learning & family separation
Tour the building & identify key areas
Practice arrival & dismissal procedures
Experience a class meeting
Learn a classroom cheer
Participate in centers/carpet time
Take a short bus ride with a teacher
Enjoy a snack & learn how to go through the lunch line
Participate in recess & gym time
Practice key kindergarten skills
And most importantly, have fun!
Register Today
Click here to register for Kinder Kamp!

Morning & Afternoon Sessions Available: 9 - 11:30am | 12:30 - 3pm

Must pick the same session time (morning or afternoon) on both days.

August 7 & 8: Eagle Creek Elementary
August 14 & 15: Red Oak Elementary
August 15 & 16: Sun Path Elementary and Sweeney Elementary
August 22 & 23: Jackson Elementary

Please register two weeks prior to the start of camp for a specialized experience. Confirmation details will be sent one week prior to camp. Please note that adjustments may be made based upon registration/demand.

Open to all incoming Shakopee Public Schools Kindergarten families that have a child(ren) who will be age 5 by September 1, 2023. Families should plan to drop-off and pick-up their child. Additional transportation details will be provided after registration is approved. Transportation may be available to those that live more than .5 miles from their school based on demand.
2023 Kinder Kamp Overview