2022 School Board Election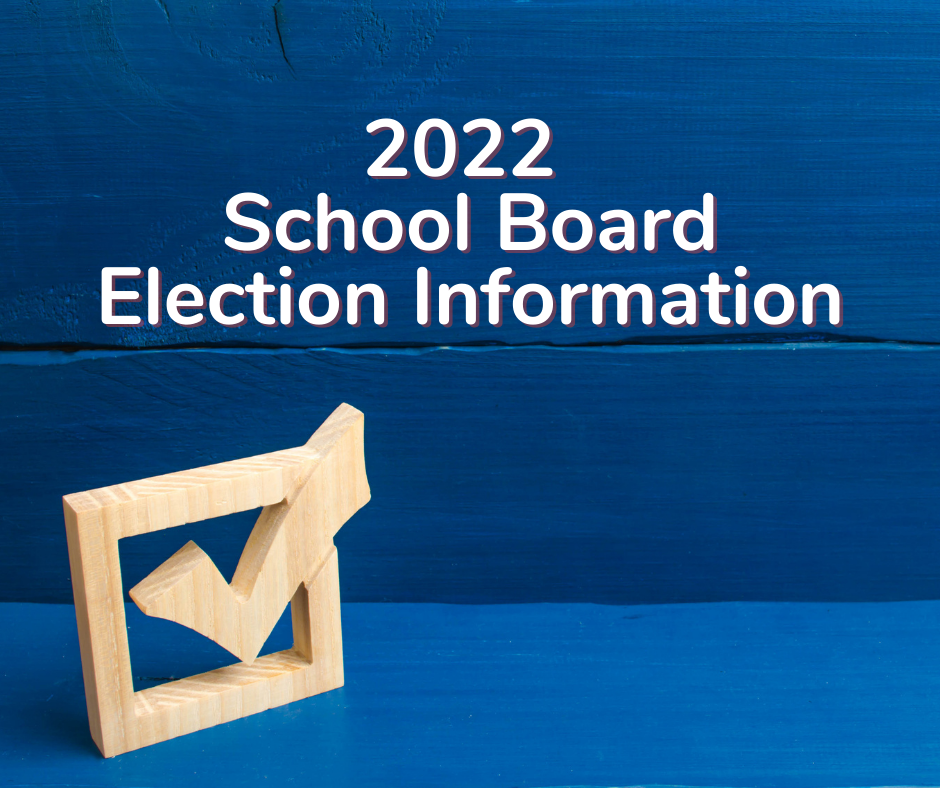 NOTICE IS HEREBY GIVEN that the period for filing affidavits of candidacy for the office of school board member of Independent School District No. 720 shall begin on Tuesday, August 2, 2022, and shall close at 5:00 o'clock p.m. on Tuesday, August 16, 2022.

Shakopee Public Schools will be on the ballot in November 2022 for the purpose of electing four (4) school board members for four (4) year terms.

Election day is November 8, 2022.
How to File
Individuals interested in becoming a School Board Member must file an Affidavit of Candidacy (found below) and pay a $2 filing fee (cash, exact change, or check payable to Shakopee Public Schools - please do not mail cash) during the above filing period. There are two ways to file during the noted period.

In-Person at the District Office

Located at 1200 Shakopee Town Square, Shakopee, MN 55379. The District Office will be open 8am - 4pm, Monday - Friday, during the filing period with extended hours of 8am - 5pm on Tuesday, August 16, 2022. If the filing officer is not present to accept the filing form, the form must be notarized.

By Mail

Send the complete form and filing fee to the address below. A completed form, which includes a live signature, notary stamp and filing fee,

must be

received by 5pm on Tuesday, August 16, 2022.

Shakopee Public Schools, ℅ Superintendent's Office, 1200 Shakopee Town Square, Shakopee, MN 55379

Important Reminders: Please note that the Affidavit of Candidacy must be notarized and filled out completely; name pronunciation forms are appreciated but not required. Email Affidavit of Candidacy forms cannot be accepted. A copy of your filing application (affidavit of candidacy) will be provided. Each Affidavit of Candidacy will be provided by the district to Scott County at the close of each business day. Scott County manages candidate website postings directly. A campaign finance report certificate of filing must be submitted after the election; see below for additional details. Questions can be directed to communications@shakopee.k12.mn.us
Affidavit of Candidacy Form & Additional Resources
Only needs to be completed when a candidate has checked the Private Data box on the Affidavit of Candidacy application.

The certification shall be submitted to the filing officer, who is located at the District Office, not later than seven days after the general or special election.

A candidate who has filed an affidavit of candidacy may remove his or her name from the ballot by filing an affidavit of withdrawal by 5 p.m. no later than 2 days after the end of the filing period (August 16, 2022). The affidavit of withdrawal is filed with the same filing officer where the original affidavit of candidacy was filed - Shakopee Public Schools District Office.
Helpful Links & Events
The candidate interviews will include State, County and local (city council, mayor, school board) candidates. Candidate interviews will be held at River Valley Church (Shakopee). The Shakopee Chamber will send official invites for the Forum via email and mail to the addresses filed with the Secretary of State. The Forum will be posted on the Shakopee Chamber events page once live.