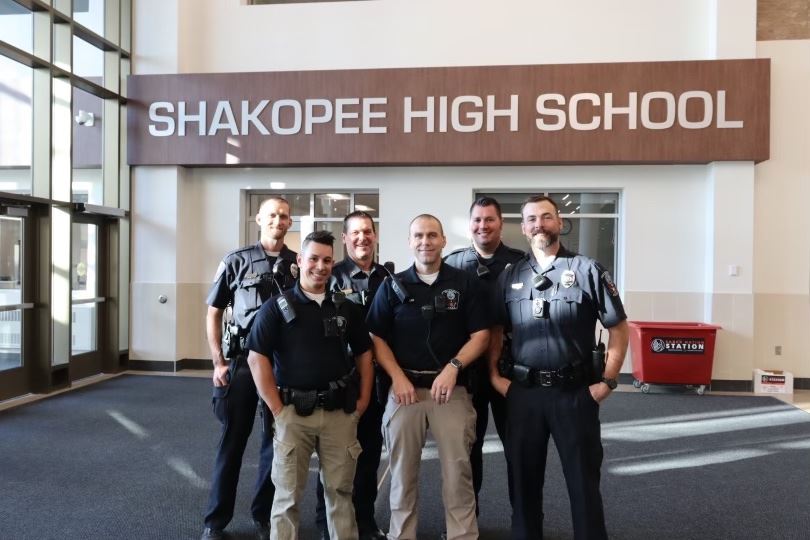 Shakopee Public Schools is proud to partner with the Shakopee Police Department in providing School Resource Officers (SROs) throughout the district. While designated SROs office out of select secondary buildings, they serve the entire district. District SROs are listed below and staff, families and students are encouraged to get to know these vital service members.

Officer Canon Christianson


Located at East Middle School
Additional Buildings Supported: Eagle Creek Elementary, Red Oak Elementary and Sun Path Elementary

Officer Adam Krichbaum


Located at West Middle School
Additional Buildings Supported: Pearson Early Learning Center, Jackson Elementary and Sweeney Elementary

Additional support and oversight is provided by Sergeant Derek Nordtvedt.