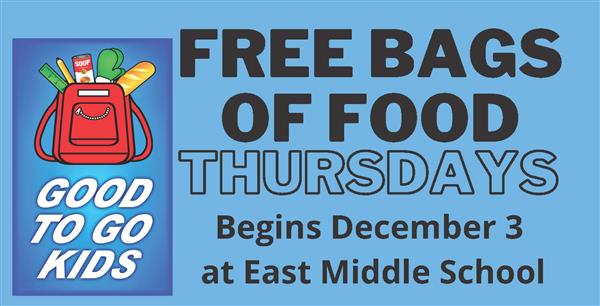 Good to Go Kids Bags of Food

Free bags of food available for pickup every Thursday, 7am – 5pm, at the East Middle School starting December 3.
No registration required. One bag of food per student. Open to all district students.
Contactless pick up in East parking lot. Park and enter through Door B. Food is in the entryway.You will receive one bag of food per student.
Good to Go Kids is a Congressional award winning community-based organization in Shakopee. It operates under the umbrella of the 501.(c)3 non-profit, SouthWest Metro Cooperative Foundation.